Morgan Law, Director of the Houston County Industrial Authority, announced recently that in Houston County, there are currently 157 residential subdivisions either under construction, approved for development, or submitted for approval.  This is in light of the information we hear in the national news about the housing bubble.  We don't believe the housing market turmoil should have a negative impact on the commercial market.  Job levels and the economy have remained strong.  However, since the perception is there, things are going to be tightening up, speculators are becoming nervous and lenders are becoming more conservative.  So far the only thing that is having a negative effect on commercial rental prices in this market is an oversupply of small retail spaces.
We also believe the demand in the industrial and office sectors will more than likely increase.  Frito Lay expansion, a $125 million investment, should add an additional 85 jobs.  The Houston American Cement Company, a Brazilian based company, making a $200 million dollar investment, will be creating another 85-100 jobs. In addition, plans are also being discussed to build two hangers off base, north of Robins Air Force Base, another $150 million dollar investment in the community.
The City of Warner Robins recently approved the formation of a new zoning classification "Planned Development Extraordinary".  Since that time, a 76.8 acre and a 97.12 acre tract in Houston County and 99 acre tract in Peach County have been annexed and rezoned as commercial property in the city limits.  During the third quarter of 2007, twenty-one building permits have been issued for new commercial construction, ten permits for interior completions, and eleven for remodeling of existing businesses.
Building Permits Issued Third Quarter 2007:
Fastenal Store- 6110 Watson
Interior Completion Houston Orthopedic- 3051 Watson
New Circuit City Store- 2951 Watson
Interior completion Shops at Circuit City- 2987 Watson
Remodeling Robins Federal Credit Union- 803 Watson
Remodeling Publix- 207 Russell
Remodeling Dr Felix Sogade- 1710 Watson
New Kroger- 3094 Watson
Interior Completion Finchers B Bque- 866 Hwy 96
Office Building Exterior Shell- 308 N Davis
New Church Countryside Christian- 1197 Feagin Mill Rd
Office building West Town Park- 508 Osigian
Osigian Office Park- 500 Osigian
Osigian Office Park- 402 Osigian
Interior Completion, Classic Nails- 4993 Russell
Pavilion, Central Baptist Church- 1120 Lake Joy Road
Interior Completion Dawson Investments- 124 Byrd Way
Remodeling Petsmart- 2730 Watson
Office Lori Johnson- 152 Smithville Church Road
Retail Shop Acoustical Floors- 410 Cohen Walker Road
Exterior Shell Moody Square- 405 Hwy 96
Wachovia Bank- 2714 Watson Blvd
Remodeling Rue 21- 2724 Watson
Restaurant El Cojita Mexican- 120 Howland Drive
Remodeling/Addition Green Acres Baptist- 901 Elberta Rd.
Remodeling Sumo Japanese- 1804 Watson
Hotel Hilton Garden Inn- 207 Willie Lee Parkway
Interior Remodeling Play N Trade- 4025 Watson
Interior Completion Spectrum- 691 Wellborn Road
Remodeling Atlanta Bread Co- 2624A Watson
Interior Completion CSC- 691 Wellborn Road
Restaurant American Deli- 494 Booth Road
Restaurant Fatz Café- 2715 Watson
Remodeling Kinnebrew Orthopedics- 301 Margie
Interior Completion Avchem- 18 Green Street
Remodeling Kroger Façade- 115 Russell
Six office buildings- 92,94,96,98,100,102 Tommy Stalnaker Drive
Office Building Lakeview Medical- 6084 Lakeview Road
Interior completion Smithville Center- 225 Smithville Church Road
Houston Medical Center, Central Energy Plant- 1601 Watson
Houston Medical Center, Remodeling Education Dept- 1601 Watson
Houston Medical Center, Patient Care Expansion- 1601 Watson
$74 Million expansion/renovation includes 20 new beds, a 102-bed tower and an Energy Plant.
When asked why Warner Robins has done so well over the past few years, my normal response is the direct and indirect effect of its largest employer, Robins Air Force Base, and its award winning education system.  But it's more than that, the people in this community support each other, which was evident recently when they came together in support of Little League program with the 11-12 year old group becoming the World Champions.  Warner Robins is a great place to work and raise a family.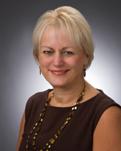 Ginny Wyatt, CCIM
Commercial Real Estate Agent
Warner Robins Office
478-971-8000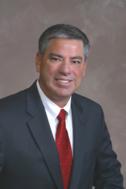 Bill Coley
Commercial Real Estate Agent
Warner Robins Office
478-971-8000