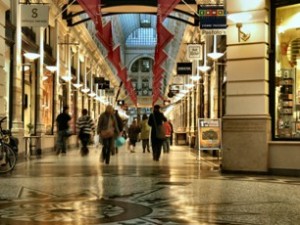 Retailers are always looking at the demographics of one area compared to another, to help them determine where they want to locate the next store.  Forbes Magazine recently ran an article on where they thought the 200 best places in the country were located and why.  This article was published just after tax-day and at the height of the sub-prime lending mess, with gas prices at new highs and GDP levels at their lowest since 2003.  I am sure it was meant to put a positive spin on what was a rough few weeks for our economy.  Some of the good news was that the SouthEast, for the second year running, had five metro areas in the Top 10. They were Raleigh, North Carolina; Knoxville, Tennessee; Durham, North Carolina; Fayetteville, Arkansas; and Nashville, Tennessee.  The criteria included business and living costs, job and income growth, migration trends, education of the workforce, crime rates and cultural opportunities.  In the article, a map of the United States showed Georgia's ratings in the top 200: Atlanta ranked 25, Savannah ranked 69, Augusta ranked 112, and Columbus ranked 162.  I could not help but wonder why the Macon/Warner Robins area was not on the list and what could be done to put it there.
Taking each criterion in turn, I would think that, surely, we rank better than most for business and living costs.  We have plenty of land available and, from what I can see, it is competitively priced with land around the rest of the state.  Our housing costs are cheap compared to our neighbors in Atlanta.  The local, county, and state governments have gone the extra yard to give tax and financing incentives to any business locating in the area that will offer employment for our citizens.
Looking at job and income growth, we have had our share of successes in the past few years, with Kohl's, Sara Lee, and Bass Pro Shops coming to mind, granted that B&W temporarily knocked us down a peg.  Our income levels have risen, along with the rest of the country.
Regarding migration trends, not a week goes by that I don't receive a call from somebody from Florida who is considering relocating to Macon.  Recently, I have helped companies from Texas, Michigan, and Florida find locations in Middle Georgia.  I feel people are moving into, rather than out of, our area.  If you check the statistics, it looks like Bibb County has stagnant growth, but further investigation shows that people work in Bibb County, but live in Houston, Jones, and Monroe Counties.
We are also doing a good job educating the workforce. Central Georgia Technical College offers numerous courses to compliment the needs of employers in the region.  Macon State's freshman class size has doubled from a year ago. Mercer University and Wesleyan College continue to thrive, and Georgia College & State University is opening Masters level courses in downtown Macon this fall.
Unfortunately, our crime rates and cultural opportunities are not better than the other top cities.  While our crime rates are high, our police forces are working hard to lower the rates.  Cultural opportunities are available, but not at the frequency of a larger city.  I know plenty of people that will spend the weekend in Atlanta to attend nationally known entertainment, while right in downtown Macon, Mercer University, in conjunction with the Grand Opera House, offers superb performances.
So, from an overall perspective and considering the above criteria, why did Savannah, Columbus, and Augusta make the list, while Macon and Warner Robins did not?  Population size comes to mind.  We have half the population of these other locations.  Some of those other locations have consolidated their governments.  If we consolidated, we could double in population size overnight.  Not to mention, the savings created by no longer having to duplicate government services. For those retailers, article writers, and statisticians looking at cities from a national perspective, Macon and Warner Robins would no longer need a footnote to explain how their attributes compared to other locations in the country twice their size.  For those working statistics we would immediately look twice as good.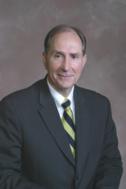 John Strohofer
Commercial Real Estate Agent
Macon Commercial Office
478-746-9421