Much has been accomplished since our last report.  Lullwater at Saluda Pointe, our luxury apartment development in Lexington, South Carolina (a suburb of Columbia), has opened and has been leasing up at a very rapid pace. We have received certificates of occupancy on approximately 50% of the units and expect to be complete by the end of summer. Lullwater at Saluda Pointe is, without question, the most attractive apartment community in the Columbia metro area and offers an amenity package that is "head and shoulders" above the market. The result has been some very impressive leasing activity (thanks to the excellent leasing and management staff) at rates above pro-forma.
Here in Macon, work continues in earnest on Marketplace at Bass, Lullwater Village and Lullwater East. Lullwater East, scheduled to be complete the latter part of summer, is progressing very well. The building will feature a very attractive upscale brick and stone façade with some very nice landscaping. Starbucks Coffee is leasing space in this center and expects to move in during August and begin serving their delicious coffee in the early fall. Hazel Dennis, Director of Retail Leasing, is working with several other interested high-end tenants on the balance of the space and we look forward to a successful lease-up of the building.
At Lullwater Village, we have contracted to sell two out-lots to newcomers to the Macon area; an upscale hotel company and a wonderful restaurant chain are each expected to close this summer and will each bring exciting new hotel and dining opportunities to Macon.
Marketplace at Bass, just to the north of Lullwater Village (in front of the Bass Pro Shops), is also moving along very well. McDonald's, scheduled to open in August, has joined BB&T at the corner of Bass Road and Bass Pro Parkway. Additionally, we have contracted to sell two additional out-lots to two great restaurants, one of which will be new to the Macon area. The "power center" site has been cleared and we are in the process of moving hundreds of thousands of cubic yards of dirt in preparation for construction there.
We constantly continue to look for new development opportunities. In addition to the Star Towers development in Atlanta we are currently evaluating a retail development opportunity in Valdosta.  We are also evaluating apartment developments here in Georgia, as well as Alabama, Florida, South Carolina and North Carolina.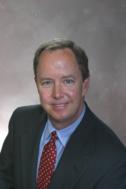 Bobby Cleveland
VP of Development and Acquisitions
Macon Commercial Office
478-746-9421