Shoppers, get ready for new stores and restaurants as the first large north Macon/Bibb County retail project, also the area's first major lifestyle shopping center, prepares to open in a few short weeks.  Located on Riverside Drive, just east of its intersection with
I-75, The Shoppes at River Crossing plans to open this Spring with 70% of the center open and 90 % leased to open in coming months.  Businesses announced as a part of the project's first phase include Dillard's, Barnes & Noble, Bonefish Grill, Coldwater Creek, Ann Taylor Loft, Gymboree, Christopher & Banks, C. J. Banks, Journey's and Venetian Nails.
Several retailers appearing ready to build or currently under construction in the Shoppes at River Crossing are Victoria's Secret, American Eagle, New York & Company and Coach.   The addition of Coach to the project brings a higher quality national retailer to the Macon market than it has seen before, and more are on the way.  Stores identified for the second phase of the retail center, currently scheduled to open fall of this year, include Belk, Dick's Sporting Goods, Circuit City and a large apparel retailer.
Fickling & Company welcomes The Shoppes at River Crossing to north Macon/Bibb County where they will join Bass Pro Shops, McDonald's, Starbucks and Piedmont  Bank,  the first businesses to open in Fickling & Company's two retail centers totaling over 500,000 SF under development on Bass Road at I-75, Exit 172.  BB&T Bank, J. Christopher's Restaurant, Zaxby's, and Drury Inns and Suites also have locations under development in Fickling's Bass Road project.   Several large retailers are in negotiations for locations within the center.
There are two very important benefits of the new retail under construction in north Macon/Bibb County.  The new broader assortment of stores and restaurants will provide an alternative to Atlanta for many area shoppers.  The developments will also intercept what could have been significant outflow of retail dollars from north Macon and counties north of Bibb to several retail projects currently vying for tenants in Henry County including South Point, a retail development located on I-75 at Georgia Highway 20 about 45 miles north of the Bibb County line.  Two other developers are working on retail projects north of South Point along I-75, however, demand for retail space will probably dictate there will be only one new large scale retail development serving that market.
The current retail changes in Bibb County naturally have many people wondering what will happen to retail along the Eisenhower Parkway corridor.   While the area's position has much to do with the current evolution in Bibb County retail, it is still strategically a good location.  Retail along US 80 from Pio Nono Avenue to I-475 is far enough away from northeast Bibb County in distance, and in some cases demographically, to potentially support two stores in the market, especially with the area's proximity via I-75 and I-475 to the fast-growing Houston County and south Bibb County markets with their healthy median household incomes.
Macon Mall has always exhibited an ability to adapt to changing market conditions. Recent examples are re-tenanting of a large block of long-vacant space with Steve & Barry's University Sportswear, one of the country's hottest retailers according to the International Council of Shopping Centers; the recent announcement of a new Movie Tavern theater which offers patrons the option to dine while watching movies, a new concept popular with the post-college age viewer; and the announced addition to the food court of Cinnabon Bakery, selling wonderful cinnamon buns to many loyal fans who have traveled to Atlanta for the treat in the past.
Macon Mall is not the only mall experiencing changes in their customers' behavior.  Recent research from the International Council of Shopping Centers indicates the U.S. mall shopper is spending more dollars in fewer trips to the mall.  Time constraints and high fuel costs are most likely responsible for this trend.  As expected, teens still make the most trips.  Surprisingly, men visit malls more often than women, however, their visits are shorter.   The number of shoppers "just looking" at malls has decreased, while those visiting one or more particular store increased.   Younger shoppers go to the mall with a more general goal (I'm thinking people-watching), while older shoppers are more likely to have a specific purpose in mind.  Specialty mall stores are bucking a three-year trend and are once again out-performing department stores in per-person/per-trip spending.  Food sales at malls have increased dramatically and are now twice what they were 10 years ago.
The retail sector as a whole will naturally feel some fallout from the credit woes of the single family housing market.  Although the advent of Commercial Mortgage Backed Securities (CMBS) transferred some of the risk of sub-prime lending from banks to the public investment sector, the downturn in 2007 left many banks with debt on their books.  Banks are now less eager to issue loans in any sector and the pool of qualified borrowers has reduced sharply with the reduced flexibility in commercial lending requirements.   Some investors wisely positioned themselves to take advantage of the reduced prices of real estate in markets affected by the downturn.  Many in the real estate industry have expected the downturn and consider it necessary to correct the market to more realistic property pricing.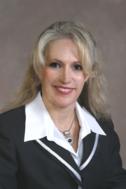 Hazel Dennis
Retail Leasing Specialist
Macon Commercial Office
478-746-9421