Fickling and Company associates recently attended the International Council of Shopping Center's annual Leasing Mall and Trade Expo held May 17 through 20 in Las Vegas, Nevada.   The company's retail Sales, Leasing and Development divisions were represented at the annual event which provides retailers and property owners a great venue to update each other on the latest developments in their respective companies and industries.
As anticipated, the attendance at the convention was down from the previous year.  Most attendees at the convention were among the stronger companies in the retail business who have experienced and survived the industry's cyclical nature.   Like most of the convention attendees this year, Fickling's representatives were there to do business.  With fewer property owners vying for valuable meeting time with retailers at the convention, we were able to get more and better meetings scheduled in advance and during the event.
Featured at the convention was Fickling's North Macon Plaza, a 300,000 square feet retail project currently in pre-development on Bass Road near Bass Pro Shop.   Many retailers met with Fickling at the convention to discuss location opportunities in this exciting north Macon retail development as well as other developers.
Fickling's many investment and third-party retail leasing and management clients were represented by the Fickling team in meetings with national and regional retailers, investment clients, capital sources and service providers.
There were notable differences between the 2008 and 2009 leasing convention.  In addition to a smaller number of attendees, some of the larger shopping center developers, Simon and Ben Carter & Associates for example, were missing from the show after years of maintaining large, high profile booth locations.   Most of the convention attendees were crammed into the South Hall, where the national retail tenant booths were located.    Discount retailers were especially busy at the convention since the category is outperforming middle to high price consumer goods in most geographic areas.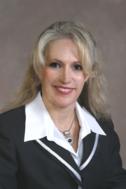 Hazel Dennis
Retail Leasing Specialist
Macon Commercial Office
478-746-9421