The Costs Of Going Green In Commercial Real Estate
In the late seventies, General Motors introduced a revolutionary electric vehicle designed to address high oil prices and long gas lines.  Unfortunately, battery system problems prompted GM to abruptly scrap the program.  GM bought back vehicles from customers, cleared dealer lots and ran the fleet through the crusher. Thus ended the immediate promise of alternative energy vehicles.  Fast forward 30 years; combine high gas prices, a struggling economy, a national fear of global climate change and an overreaction by the U.S. House of Representatives and you have the Cap and Trade Bill.  On June 26, the Cap and Trade Bill was passed in the House, 219 for and 211 against, while three abstained. The 1,200-page House bill prescribes nationwide limits on CO2 emissions.  The NY Times reports that according to the Congressional Budget Office (CBO), the bill as written will reduce greenhouse gas emissions by 17 percent by 2020 and create some 'green' jobs by putting a limit on the amount of pollution large industrial industries can output.  Further, if industries go above their limit, they have to buy pollution permits.  According to CBO estimates, the cost to the average household will increase by $175.00 per year.  I personally think this is a small price to pay to improve our climate.  However, this bill, if passed by the Senate and signed by the President, promises to change the way we heat and cool our homes, transport people and goods, grow crops and raise livestock.  It will change the way we live our lives, not to mention the way the federal government interacts with us.  I will never argue against improving the environment, but too much change too soon could be bad for us.  The Cap and Trade Bill as written is bad. We need to debate how to improve our climate and dictate sensible changes to our politicians, not have our politicians dictating the changes to us.
A recent article in Georgia Realtor referred to a new building just completed in Washington, DC that has received Silver Certification under the LEED Green Building Rating System; it cost just under $500.00 per square foot to construct.  My rules of thumb suggest a $50.00 per square foot rental rate.  While this rate might work in Washington DC, I'm not so sure this is economically feasible in smaller cities, like ours.  On the other hand, residential and commercial buildings make up 38 percent of carbon dioxide (CO2) emissions.  Do you know your carbon footprint?  Your appliances' Energy Star numbers?  Your building's LEEDs rating?  A Carbon Footprint is the total amount of CO2 emitted over a given time by a person, organization, or state, usually expressed in equivalent tons of CO2.  Energy Star (energystar.gov) was introduced in 1992 by the EPA as a voluntary labeling program to promote energy-efficient products.  It has expanded to include complete buildings, such as homes, commercial and industrial buildings.  LEED is the acronym for "Leadership in Energy and Environmental Design."  It was developed by the U.S. Green Building Council (usgbc.org) as a system for rating new and existing commercial, institutional and residential buildings.  It evaluates the environmental performance over the lifecycle of a building and provides a methodology for analyzing the standards of a green building.  It's obvious we can and should be doing better, but do we have to have laws passed to make improvements?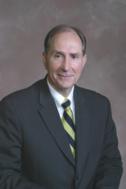 John Strohofer
Commercial Real Estate Agent
Macon Commercial Office
478-746-9421