As you all know, the commercial real estate business has experienced tough times.  Financing to purchase a commercial investment has been very difficult or nonexistent.   Recently, we interviewed several Middle Georgia banks offering commercial financing.  The rules of the game have not really changed, they have just been enforced.  You may remember what you did only a few years ago…you had to QUALIFY.
For example, to purchase an income producing, multi-family property worth $1,000,000, area banks are requiring the following qualifications:
Good Personal Financial Statements – To be a qualified borrower you must have adequate income to support the monthly debt service of your commercial project. This income can come from the cash flow from the project or from another job of the borrower. Also, banks want to see sufficient cash on hand to support a 20% down payment. In addition, the borrower needs extra personal cash on hand (reserves) for working capital as well as for any unexpected expenses.
Good Credit/Low Personal Debt – A qualified borrower must have good credit. Banks measure a borrower's credit by your Beacon score. Most area banks require a score of 700 or higher. If a borrower's score is slightly below 700 (650-700), banks then look at the borrower's debt. If a borrower has little or no debt, the bank may not require as high of a Beacon score. But if the borrower has a lot of personal debt, then most banks will require a score above 700 (700-800).
LTV (Loan to Value) vs. LTC (Loan to Cost) – Banks have recently been required to compare the LTV of a property to the LTC and take the lower loan amount.  For instance, if the cost of a property is $1,000,000 and the appraisal is $800,000, then the LTV is 80%.  On the same property, if the contract price is $900,000, then the LTC is 90%. Therefore, the bank would choose the $800,000 loan and require a $200,000 down payment. If the contract price were $700,000, the LTC would be 70%.  So the bank would choose the 70% LTC option which would require a $540,000 loan with a $140,000 down payment.

Property Location – Banks are looking for properties that are in desirable locations with low crime.
(DCR) Debt Coverage Ratio – (Net Operating Income / Debt Service) Banks are requiring a Debt Coverage Ratio of at least 1.2.  To calculate a property's DCR, you first need to determine the property's Net Operating Income (NOI).  To do this you must take the property's' total income then deduct any vacancy amounts and all operating expenses.   Then take the NOI and divide it by the property's annual debt service which is the total amount of all interest and principal paid on all of the property's loans throughout the year.
Borrowing money for commercial Real Estate investments is tough in these challenging economic times, however, area banks are lending money. You just have to QUALIFY.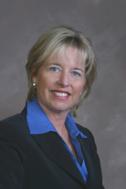 Patty Burns, CCIM
Commercial Real Estate Agent
Macon Commerical Office
478-746-9421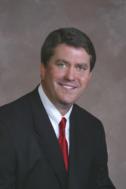 Trip Wilhoit, CCIM
Commercial Real Estate Agent
Macon Commercial Office
478-746-9421