A recent study showed that consumers spend over 1.2 Million hours each month looking online for apartments. Just as in any other industry, the technology is the way of the future in Apartment Leasing.  More and more consumers that are coming through our doors already know exactly what the community has to offer.  It is up to us to make sure we are offering the most up to date information in the most appealing way.
Management Companies around America have experienced an increase in their advertising dollars spent towards online advertising. Fickling & Company is no different.  From online listings specific to the industry such as ApartmentGuide.com and Rent.com to community websites, the industry is trending to spend more than 50% of their advertising dollars for online advertising. We recognize this trend among Generation X and Generation Y of online consumer shopping, and are continuing our efforts to grow to meet those needs.
As an industry that has largely focused on customer service and that first impression, we must now relate that to the technology driven consumer. The race is on among communities to have the best and most attractive online advertisement; the neon sign of the internet. We must now move into a new way of thinking in order to find the most successful way to reach our target consumer. Our competitors are not ignorant to this technology shift.  So it is up to us to find a way to grab the attention of the internet shopper and sell them on our community before they ever step through our front door.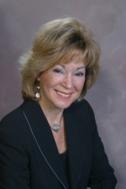 Susan Cooper
Director of Multi-Family Property Management
Macon Commercial Office
478-746-9421