Despite the softening economy and turmoil in the capital markets, investors continue to have confidence in the U.S. commercial real estate industry.  In a survey showing that one in five investors expect the economy to be stronger in 2008, the majority still want to invest more funds into commercial real estate.  Concerns about financing will not deter the real estate investor.  The majority of investors still plan to increase their real estate holdings.  Pricing is more attractive, there is more supply to choose from, and they will be able to get higher returns in the long run.
Financing has become much more difficult.  Many loans have previously been based on projected income streams rather than current income streams.  Today, underwriting standards are more conservative than they have been in recent years when anyone who could breathe and sign their name could get a loan and buy real estate.  We see in the market that apartments and mixed-use projects are very attractive to buyers.  This is supported by the weakness in the housing sector and the unrest in the mortgage market.  With the falling of the housing and condo market, people have to live somewhere.  Apartments fill the need.  Investors can purchase a multi-family property, make some upgrades, and raise the rents.  This instantly increases the cash flow and the returns for the owner-investor.
Investors of 1031 properties come from all around the United States.  Property values in Georgia attract many investors from California and Florida as well as the northern states.  They have sold properties and are glad to move their investment to another area.  (Especially an area with favorable weather!)  Investors want low maintenance properties that can easily be managed from afar, via a management company.  Investors enjoy, and are attracted to, the long term growth of the Southeast and will pay a premium for perceived future returns.
More reverse exchanges are taking place in this market.  Investors are waiting for the right deal to come along and then using the 180-day period to relinquish another held property.  Investors are purchasing assets that provide the least amount of risks.  Higher risk properties have been more difficult to sell.
1031 Exchanges will continue to be popular for buyers as a key tax investment strategy.  As long as the market is favorable for buyers, exchanges will continue to be steady.  Investors will want to protect and lock in their gains without writing a check to the IRS, and while moving into more conservative investments.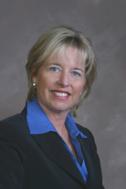 Patty Burns, CCIM
Commercial Real Estate Agent
Macon Commercial Office
478-746-9421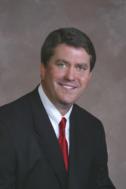 Trip Wilhoit, CCIM
Commercial Real Estate Agent
Macon Commercial Office
478-746-9421