Is it a good time to purchase multi-family property?  Some of the current market conditions indicate that 2008 could be a year of opportunity for investors in multi-family properties.
Let's review some of the favorable conditions for the apartment market.   A review of three factors, demands for apartments, supply of apartments and the financial market leads me to believe that 2008 will be favorable for apartment buyers.  A review of each factor follows:
Demand
(1)               Collapse of the single family housing market has improved the outlook for the multifamily market.
Foreclosures have forced many previous homeowners into the rental pool.
More stringent lending standards have decreased the number of home buyers, forcing potential home buyers to remain in the rental pool.
Recent economic reports indicate that the slowdown continues and we haven't hit the bottom of the cycle.
(1)               The Commerce Department reported that sales of new homes fell 1.89% in February for the fourth straight month, the slowest sale pace in 13 years.
(2)               The National Association of Realtors reported that sales of existing homes rose 2.9% in February for the first time since July 2007.  However, the median price fell 8.2% from last year to $195,000, the biggest decline since 1968.
(3)               The inventory of unsold homes at the end of February represented a 9.8 months' supply at the February sales pace.
(2)              Cost of renting is less expensive than owning in many markets.
(3)              Home ownership rate is decreasing – down 150 basis points from peak, added 1.5 million renters.
(4)              Echoboomers (born between 1982 and 1995) prefer to be renters.
(5)              One third of the population are renters.
B.        Supply
(4)               Apartment firms did not overbuild in the latest economic cycle.
(5)               Barriers to building new units.
i.      Cost – Required Return on Investment can't be met.
ii.      Available Land – some locations have a limited supply.
iii.      Approval Process
Some communities are anti-development
infrastructure will not handle new units.
Market
(1)               Cap rates moving up.
(2)               Tighter lending standards – less number of potential buyers bidding on each transaction.
(3)               Attractive loans available from Fannie Mae/Freddy Mac albeit not as a high loan/value as last year.
Remember, as a full service real estate company, we can assist you in:
(a)                Selling
(b)               Buying
(c)                Property Management
Please give me a call with any questions.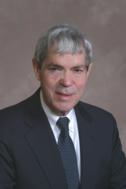 Larry Drinkard
Commercial Real Estate Agent
Macon Commercial Office
478-746-9421