2008 is a great time to BUY Real Estate because some investors as well as some banks are overleveraged.
Over the last few years many investors in the commercial real estate market are feeling the same payment problems as residential homeowners.  They have bought their commercial investments and because of the increase in interest rates, they are not able to make their monthly payments.  This in turn has created a sense of urgency in investors minds and they are lowering their profit expectations, lowering their sales prices and selling their properties at a discount.  If you are one of these more fortunate investors and are not overleveraged this is the time to BUY.
Just like investors, some banks are overleveraged because they made loans to customers without qualifying these customers.  These unqualified customers are not able to make their payments and banks are to foreclosing on these loans.  These foreclosures present a great opportunity for the smart investor.
Many economists are predicting only a slowdown in growth instead of a sharp downturn in growth or a recession.  These same economists believe that the media and its negative reporting are causing unfounded uncertainty in the market.
The real estate market is no different than any other market.  It goes in cycles.  Right now many investors think the real estate market is in a down cycle and believe it is time to sell.  Smart investors will find good investments in this environment and BUY.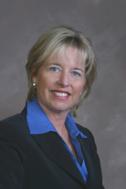 Patty Burns, CCIM
Commercial Real Estate Agent
Macon Commercial Office
478-746-9421