From 2004 to 2006 the U.S. Lodging industry experienced the strongest revpar growth in 22 years.  One chain scale that has continued to sustain record-breaking success is the category labeled "midscale without food and beverage."  These properties represent 8,096 hotels with 705,305 guestrooms or 16.6 percent of the total U.S. room supply.
Through May 2007, year to date performance indicates the occupancy for hotels in this scale declined slightly (-1.5  percent) to 64 percent, but the rate increased to a strong 7 percent to $85.34.
Despite the drop in occupancy growth, the rate growth for the midscale without food and beverage segment has continued to increase.
Fifty percent of the new rooms that have recently opened within the U.S. are classified in the midscale without food and beverage chain segment.  One encouraging trend in this chain scale has been the ability to produce demand growth over the past three years, despite the rather rapid supply growth.
The industry has taken a positive turn since 2003 and certain segments have benefited more than others.  Interstate hotels are performing well, and as in every other location type, ADR and revPAR are now at an all-time high.
While interstate properties' short-term outlook may well be overshadowed by other sectors, their long-term performance remains strong.  Being protected from spikes in supply-and-demand has it advantages.   If the industry takes a downturn or faces an over-building cycle, interstate properties should once again weather the storm.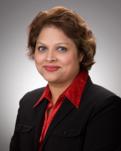 Nancy Patel
Hospitality Real Estate Specialist
Macon Commercial Office
478-746-9421