Could Residential Real Estate Be Slowly Recovering?
On March 24, 2008 the National Association of Realtors announced that existing home sales in February rose 2.9% over January sales.  This ended a seven month string of steady declines and was the first sign that the real estate market might be showing signs of recovery.  February 2008 sales were still 23.8% below February 2007 which means the market still has a lot of ground to recover.  On the same day, the Florida Assoc. of Realtors announced a 2.3% increase in February 2008 sales over the previous month and a similar 25% decrease when compared to February 2007.  On March 28th, the National Assoc. of Realtors announced that although the combined total of vacation and investment-home sales declined with the overall market in 2007, they still accounted for 33% of all existing and new-home sales, which is close to historic norms.  An analysis of the St. George Island market, which is comprised of primarily vacation and investment-homes, shows that we are doing quite a bit better than both Florida and the rest of the country.  Six homes sold on the island during February 2008 compared to only two in the month of January and four in February 2007.   This indicates a threefold increase over the previous month and a 50% increase over last year – and it doesn't stop there. As of April 1, there are currently ten homes under contract on the island which is an impressive number considering there were zero home sales in April 2007.  Inventory is still high with 193 homes available compared to 182 this time last year meaning those looking to buy still have a wide range of properties to choose from. Although there have been a few properties sold at auction and an increase in pre- and foreclosed properties, home prices on the island appear to be stable.  The average listing price is currently $1,145,008 with a median of $975,000.  In 2007 the average was $1,115,779 with a median of $982,500.
The Apalachicola market is holding steady when compared to last year.  There were two homes sold in February 2008, one in January, and three in February of 2007.  There are currently four homes under contract in Apalachicola and there were four sales in April of 2007.
At a recent gathering of St. George Island Realtors, some of those with transactions in progress commented on how difficult it was for buyers to obtain reasonable financing. Lenders are being more stringent in their requirements and appraisers are being more conservative in their appraisals.  Despite these hurdles, interest rates are still near historically low levels and the prudent buyer will take advantage by securing a low fixed rate.  A recent article published by the Florida Assoc. of Realtors illustrates why those potential buyers who are now watching and waiting might want to hop off the fence and buy a house sooner than later:
http://www.reuters.com/article/idUS167713+25-Feb-2008+PRN20080225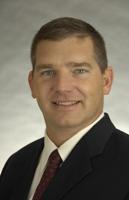 Grayson Shepard
St. George Island Realtor
St. George Island Office
850-927-2255