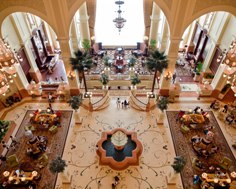 As we are moving into the 3rd quarter of the year, the hospitality industry is still strong in the commercial sector.  However, even though the sellers are holding onto pricing of a minimum of four times or more, the gross revenues excluding taxes buyers have slowed down and are being more conscious on paying the price which sellers are demanding.
Unlike other commercial sectors, the standard indicator for hospitality is occupancy rates rather than vacancy rate.  On a national basis, the overall occupancy rate for hospitality during the first quarter of 2007 was 65.3%, down slightly from 66.2% a year earlier.  Hospitality data is very cyclical in nature.
According to National Association of Realtors (NAR), several markets have occupancy well above the national average.  Topping the list of high occupancy hospitality markets are Tucson with 85.5%, West Palm Beach with 85.5%, and Phoenix with 84.4%.  With the exception of New York City, all markets with occupancy levels above the national average are located in warm climates.
The level of new construction also tells a story about the health and vibrancy of the hospitality sector.  For example, in 2006 almost 22,000 new hotel rooms were added to the national hospitality database.  In 2007, it is expected that just over 45,000 new hotel rooms will be added.  This number includes units currently under construction as well as those in the planning stage with a 2007 completion date.
Furthermore, the total annual return rate for hotel properties last year was 23.57%, according to the National Council of Real Estate Investment Fiduciaries (NCREIF).  This was the highest National Property Index (NPI) recorded by the NCREIF among the commercial property sectors it includes.  The sector that came closest was office, with an annual return of 19.16%.
In 2006, 1,166 hotel properties traded hands for a total transaction volume of  $35.3 billion. Almost one-third of hospitality transaction volume was reflective of activity in the West.  While the Southeast and Southwest had more properties that actually traded hands, the higher unit cost in the West raised the transaction volume.  Average cost in the West last year was just over $202,000, while the Southeast had the lowest at $108,300.  On a national basis, the weighted average cost was almost $159,000/unit, up by 17% from 2005.
The weighted cap rate for hospitality properties in 2006 was 7.8%, compared with an unweighted cap rate of 8.7%.  Like all sectors, cap rates for hospitality real estate have been trending downwards.
| | | |
| --- | --- | --- |
| Hospitality Region | Average Cap Rate | Average Price ($/Room) |
| Mid – Atlantic | 8.7% | $166,200 |
| Midwest | 8.6% | $137,600 |
| Northeast | 8.1% | $275,200 |
| Southeast | 9.1% | $108,400 |
| Southwest | 8.8% | $147,000 |
| West | 8.6% | $202,200 |
Source:  Real Capital Analytics, January 2007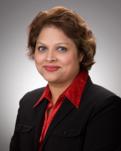 Nancy Patel
Hospitality Real Estate Specialist
Macon Commercial Office
478-746-9421