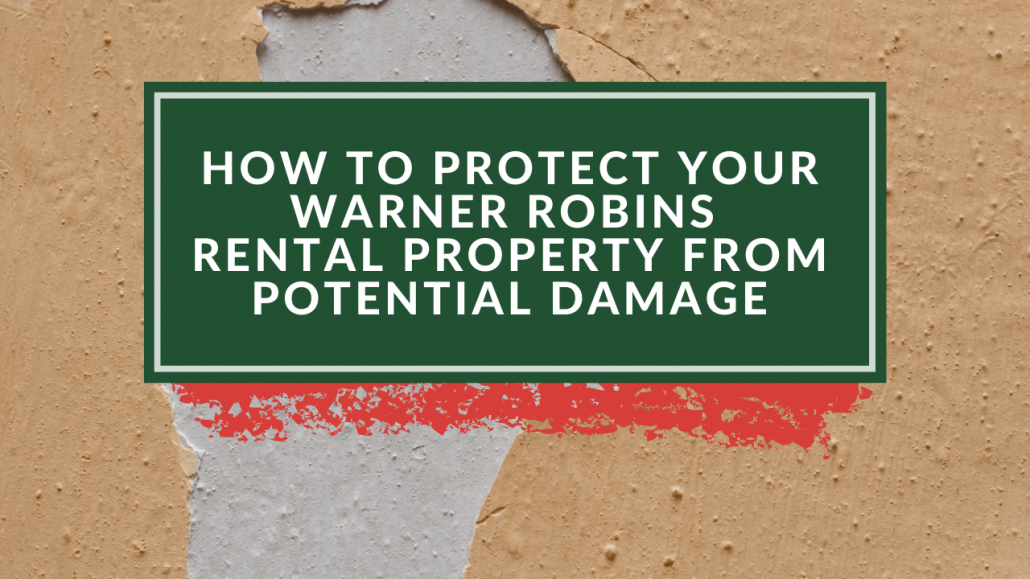 Investing in a rental property can be risky, and when you own a Warner Robins rental property, one of your main priorities is to protect it. This means keeping the home occupied with a trustworthy tenant and avoiding things like property damage.
There are a few things we recommend you do to protect yourself, your residents, and your property. 
Tenant Screening in Warner Robins
Avoiding property damage starts with good tenant screening. Establish some consistent criteria for the residents you'll accept, and stick to that criteria when you're screening. While it's important to evaluate financial information and criminal histories, make sure you pay attention to rental history. You want to talk to current and former landlords. Find out if there was any damage left behind or even excessive wear and tear. Ask about whether the prospective tenant was given a full security deposit refund. 
Collect a Security Deposit 
Collecting a security deposit is an important part of protecting your property. It's your tenant's money, but you get to spend it on any damage that's left behind. Remember that you cannot deduct for simple wear and tear. But, if an appliance is broken due to misuse or there are holes in the walls from fights and neglect, you have the deposit to pay for the repairs. Collect a security deposit that's high enough to cover any potential damage that's left behind after a tenant moves out.
Conduct Routine Property Inspections
Inspections are an important part of protecting the condition of your Warner Robins investment home. Make sure you carefully and thoroughly document the condition of the property before the tenants move into it. Then, compare that inspection report to the inspection you conduct after your tenants move out. If you take a lot of pictures, videos, and notes, it should be easy to see what kind of damage was done. 
Responsive and Preventative Maintenance 
Don't wait for small problems to turn into large catastrophes. Property damage can absolutely occur when maintenance isn't a priority. 
If your residents report a maintenance issue or request a repair, take care of it right away. A leak that's ignored for weeks or months is going to turn into a plumbing disaster and may result in rot and mold as well. Deferred and unreported maintenance can cause a lot of damage to your property and your relationship with your tenants, so take care of things promptly and completely. 
Preventative maintenance can also protect you against property damage. Schedule annual inspections for your air conditioner, water heater, and roof. Conduct regular pest control and make sure you have hurricane shutters in place before storm season arrives. 
Warner Robins Rental Property Pet Policies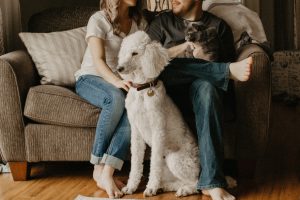 Property owners are often torn about whether or not to accept pets. While it can help you rent your property faster, it also comes with risks. Animals are famous for creating property damage. You might find that an outdoor dog has dug up the landscaping or an indoor cat has left fleas and urine in the carpets. A pet policy is important in mitigating the risk of property damage left behind by pets. Collect a pet fee and even pet rent. These things will help you restore your property after pets move out.
We'd love to tell you more about how we can protect and preserve the condition of your asset. Contact us at Fickling & Company Property Management in Warner Robins.