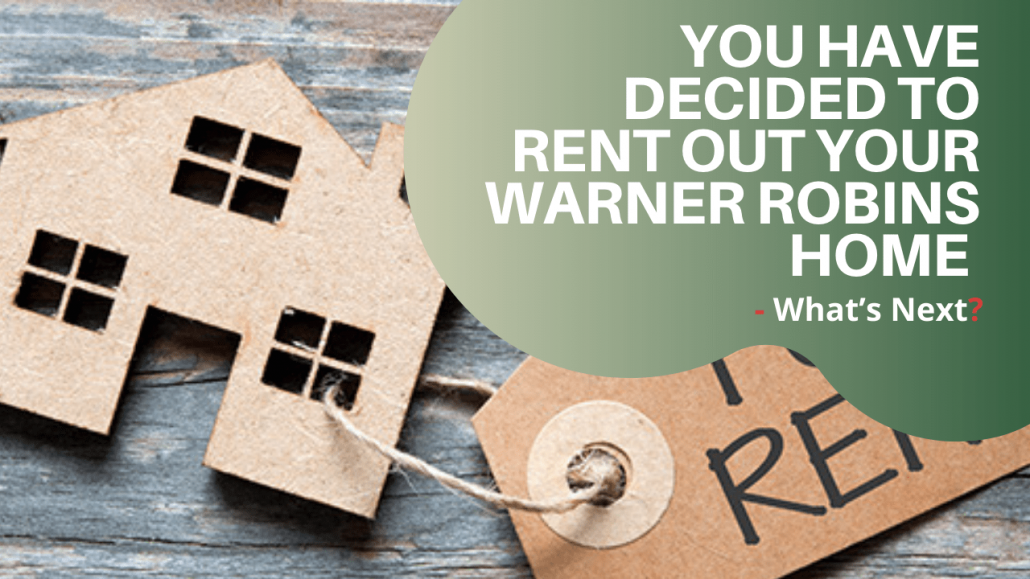 Renting out a Warner Robins home delivers a lot of opportunity and the possibility for a steady stream of rental income. Maybe it's the home you once lived in yourself or a property that you recently inherited. Whatever your situation, selling the home won't bring you nearly as much ROI as you'll earn by renting it out for five, 10, or even 20 years.
If this is your first experience renting out a home, you may be wondering where to start. We're here to tell you where to start and what comes next.
Prepare Your Home for the Warner Robins Rental Market
Before you start earning those rent checks, make sure you'll be able to find a great tenant. To find that tenant, you'll need to get your home rent-ready. This means pricing it properly and competitively to reflect what's happening in the local market. You'll need to do a comparable market analysis to get the right price, and if you don't know what that is, get some help from a Warner Robins property manager. 
Once you've established a rental value, it's time to inspect the home thoroughly. Make any necessary repairs or replacements before you begin marketing the home. Clean the property thoroughly and make sure it looks inviting to prospective residents. 
Finally, you can write your ad. Create an online listing with great photos and detailed descriptions to attract as many potential tenants as possible. 
Change Your Insurance Policy
If you're renting out a home that you once lived in, you'll have to convert your insurance policy from a homeowner insurance policy to a landlord policy. Otherwise, you may not be covered if there's a claim. Talk to your insurance agent and make sure you have enough coverage for your property and your liability. You'll also want to discuss things like loss-of-rent insurance. 
Schedule Showings and Screen Applications
Interested tenants will start emailing and calling with requests to see the property. Make sure you're responsive. Provide legally compliant applications and make sure you screen them thoroughly and consistently. This is an easy place to make an expensive mistake. Fair housing laws dictate what you can and cannot consider when choosing a tenant. Make sure you understand the process, and document every application you screen.
Screening requires that you check credit, eviction history, and criminal backgrounds. You'll also need to verify income and employment, and we recommend you talk to current and former landlords. 
Put Together a List of Warner Robins Vendors and Contractors
If you find a qualified tenant and you collect the security deposit and get your resident moved in, you might feel like the hard work is done. That's not exactly true. From this point forward, you'll need to be available to your tenant at all times. It's your job to respond to any routine or emergency maintenance calls. You'll have to collect rent, enforce the lease, and carefully track your accounting, especially the income and expenses associated with your property.
Maintenance is especially crucial. You never know when your tenant will call to report a leaking water heater or a problem with the roof, so have a list of preferred vendors ready to take your call. You'll need licensed and insured professionals who can provide high-quality, affordable services when you require them.
Working with a Professional Warner Robins Property Management Company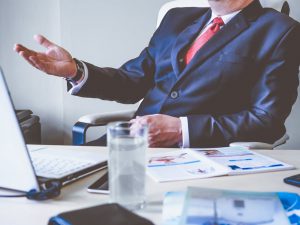 Getting started as a new landlord can be overwhelming and time consuming. It's easy to make expensive mistakes. Don't wait for those mistakes to happen. Work with a professional management company that has the experience and the professionalism to effectively and profitably manage your rental home. You'll get your time back and you won't have to worry about what you don't know.
If you'd like some help managing your Warner Robins rental property, we're here to assist you. Contact us at Fickling & Company Property Management.