The second quarter of 2006 ended with total available Industrial Property inventory up significantly, as predicted.  The official closing of the Brown & Williamson Tobacco plant added over 2 million square feet to the market, to bring the total vacant to over 4 million square feet.
However, the high available inventory is primarily attributed to large manufacturing facilities.   There continues to be encouraging demand for space less than 50,000 sf as several blocks of space under 50,000 sf have been absorbed by the market during this first half of 2006.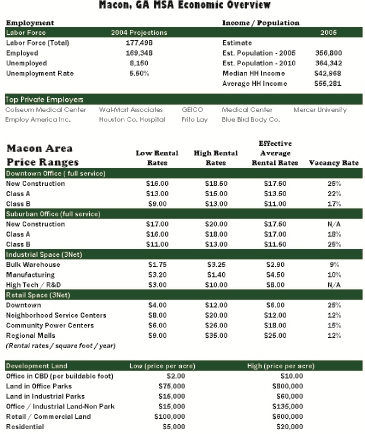 The opening of  Bass Pro Shops distribution facility and planned openings of the Sara Lee and Nichiha facilities account for an addition of over 940,000 square feet added to Bibb County's total industrial market in 2006.

Larry Crumbley
Commercial Real Estate Agent
Macon Commercial Office
478-746-9421