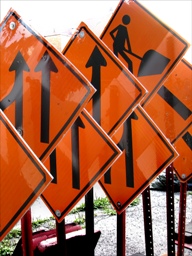 As the first quarter of 2007 comes to an end, we see the volume of leases and sales increased over the first quarter of 2006.   Due to a sharp increase in supply, the vacancy rate has risen since the first of the year in the small office and retail market.   Several new strip centers and small office complexes that were under construction during 2006 are now available for lease.  Historically, the developers in Warner Robins have a tendency to slightly over build once the Air Force Base is removed from the BRAC list.   We expect the demand for spaces to pick up and absorption to be at a steady rate.
Several new projects are under construction. The Kohl's and Kroger development has broken ground on Watson Boulevard, Starbucks on Watson across from WalMart, Oasis Shopping Center on Houston Lake Road is due to open late spring/early summer.  The Chamber of Commerce offices appear to be approximately 50% completed.  The La Qunita hotel has completed their construction and scheduled to open soon, with another hotel currently under construction across the street.  Several new development are in the planning stages, the hospital is looking to add a bedtower and Creek Crossing at Russell Parkway and Booth Road is an exciting new 48 acre mixed use development that will be coming online in 2008.
We would like to announce Monkey Joe's and Subway will be opening in the near future  at Plantation Mill Shopping Center.
Fickling & Company is looking for 2007 to be another record-breaking year for Houston County and Middle Georgia.  The activity generated through this office during the first quarter of 2007 will substantiate this statement.  With clients and customers, like yourself it will happen.
We, at Fickling & Company, would appreciate the opportunity to help you in any way possible with your real estate needs in our area.  Several new investment opportunities are now available for sale in the Warner Robins market.  Please call us for details.

Ginny Wyatt
Commercial Agent
Warner Robins Commercial Office
478-971-8000

Billy Coley
Commercial Agent
Warner Robins Commercial Office
478-971-8000