We've got a yummy secret to share with you today. It's all about Kinjo Kitchen and Black Cat Liquor and Libations! Located right in the heart of Macon, GA. We're diving into the inside scoop on what makes Kinjo and Black Cat the go-to spot for incredible flavors and unforgettable vibes. Whether you're a local looking for a new favorite spot or a traveler seeking a new place, we've got the lowdown on why Kinjo is the place to be.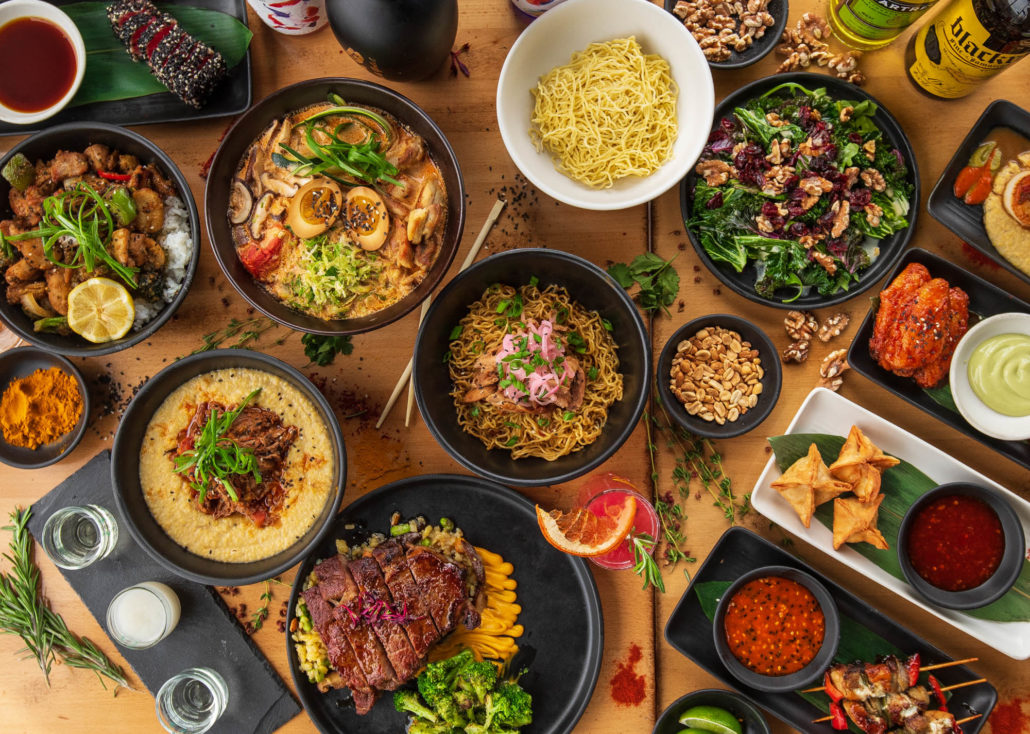 KINJO KITCHEN
If you're searching for a go to Asian restaurant in Macon, Georgia, look no further than Kinjo Kitchen. Kinjo Kitchen offers a broad range of Japanese cuisine with a southern twist. The friendly staff at Kinjo Kitchen is dedicated to ensuring your dining experience is nothing short of exceptional. Their warm hospitality and attention to detail create an inviting atmosphere where you can relax and savor every moment. Kinjo's interior exudes southern elegance with a touch of Japanese aesthetics. It is the perfect setting for a romantic evening, a casual lunch, or a celebratory dinner. Discover the magic of Kinjo Kitchen today!
BLACK CAT LIQUOR & LIBATIONS
Right underneath Kinjo, cocktail enthusiasts have found their haven at Black Cat Cocktail Bar. With its antique ambiance, expert mixologists, and a menu of innovative cocktails, Black Cat offers an unforgettable experience for anyone looking to explore the art of mixology.
Crafting Unique Libations
Black Cat's cocktail menu is a uniquely curated list of signature drinks. Whether you're a fan of classic concoctions or prefer bold, imaginative creations, this bar has something for you. Each cocktail is a masterpiece, carefully crafted with top-shelf spirits, house-made syrups, and fresh, locally sourced ingredients. The menu evolves with the seasons, ensuring there's always a new adventure to embark on.
Chic and Inviting Atmosphere
Black Cat Cocktail Bar boasts a old timey ambiance that sets the stage for a perfect night out. The dimly lit, intimate setting, antique seating, and stylish decor create a sophisticated backdrop for your evening. Whether you're on a romantic date or enjoying a night with friends, Black Cat's ambiance adds a touch of class to your experience!
Black Cat Cocktail Bar in Macon, GA, invites you to immerse yourself in the world of mixology. With its delicious cocktails, talented mixologists, and chic atmosphere, it's the perfect destination for a night out. Don't miss out on the enchantment of Black Cat!