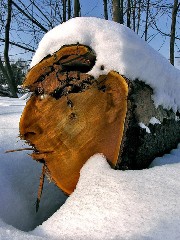 Many have noticed that the price for land and timber real estate in Middle Georgia is climbing daily. The Big Four (which includes Bibb, Monroe, Houston and Jones Counties) command such a high price-per-acre that perhaps it is acceptable to land real estate investors; but they are pretty scary numbers to your average timber real estate or recreational tract buyer.
If you're the kind of land Buyer who is looking for a small tract of land, something to retreat to, or draw on for timber, you have options. And we are here to help you.
There are plenty of affordable prices for land in the surrounding counties, such as Twiggs, Wilkinson and Crawford. Please don't misunderstand, the prices are rising there too, (it's the nature of the growing beast) but these tracts of land are rising at a much slower rate than the big four.
So when it comes to rural land, the hard-working man can get a few acres at a decent price or the forecasting investor can get a few hundred acres at a great price. It really depends on what your motivations are.
With rural counties, you get lower prices, which means you can own more land or perform more improvements to boost your tract's value. For example, I've watched rural land (recreational tracts and timber tracts) go from $150 to $700 per-acre between 2003 and 2006. Of course there are variables from location to location, but all in all, every land buyer I know has seen a nice increase on their investment.
I hear this saying all the time, "I should have bought last year."  And I always tell people, "Now is as good a time as any to buy land in Georgia. The prices are always climbing and I don't believe they'll stop anytime soon."
Georgia land is selling and will continue to sell for many years to come. Neighboring Floridians are relocating to Georgia; more Snowbirds are buying second homes. More and more people are leaving the city to move to the country.
Aggressive and non-aggressive investors are looking for an exploding yet stable place to invest their money. You want a pretty straightforward investment to watch your money grow? Buy rural land in Georgia! And call us, we know where all the good deals are.

Todd Bowen
Land and Timber Specialist
Macon Commercial Office
478-746-9421