Work has progressed well on our retail developments MarketPlace at Bass, Lullwater Village and Lullwater East here in Macon. At MarketPlace, the new McDonalds has opened and, judging from the crowds we are seeing there, is doing a great business at the corner of Bass Road and Bass Pro Blvd. We have heard many compliments on the attractive architecture and sleek interior. The interior of this restaurant features a stacked stone fireplace, flat screen TVs and wireless internet access. For the kids, there is an indoor playground. This is not another one of your run-of-the-mill McDonalds, it has something for everyone- I encourage you to come by to see it and have one of their great meals. We also expect to close in September on the sale of an out parcel in MarketPlace to another well-known restaurant chain with a large local presence and a loyal following of middle Georgians. We can not say who it is yet but they serve (great) chicken!
At Lullwater East, we expect Macon's newest Starbucks coffee shop to be open for business by the end of September. This shopping center has turned out very well and Hazel Dennis is currently working with several different tenants interested in leasing some of the remaining space in that center.
In Lullwater Village, we closed in August on the sale of an out parcel to J. Christopher's. J. Christopher's is an Atlanta-based restaurant chain famous for its delicious breakfast and lunch menu. Expected to open in the spring of 2008, the store will be J. Christopher's first location outside of the Atlanta metro area. It's a real "feather in our cap" to have such a fine restaurant in our development. Also in Lullwater Village, we expect to close in September on the sale of an out parcel to Drury Inns for the construction of a new six story luxury hotel. Drury Inns and Suites just won its second straight J.D. Power and Associates Award and when it opens here it will be, without question, the nicest hotel in the Macon area.
We are proud that our Bass Rd. developments continue to attract the very cream of the crop in retailers, restauranteurs and hoteliers!
On the multi-family side, construction is nearly complete at the 280 unit Lullwater at Saluda Pointe in Lexington S.C. – just outside of Columbia. The property has turned out beautifully and, thanks to a great leasing and management staff, our leasing activity is well ahead of schedule at rental rates higher than we had initially anticipated. While Lullwater at Saluda Pointe is already the finest rental community in the Columbia area; we are currently evaluating a couple of opportunities to "tweek" the property to improve not only the aesthetics of the community but to enhance the income stream as well.
With the downturn of the "for sale" housing market and the fall out of the sub-prime mortgage debacle we remain very optimistic for the prospects for the successful development of multi-family rental communities in our market area of the southern U.S.
We are currently pursuing development opportunities in several markets in Alabama, Florida, Georgia, North Carolina, and Tennessee.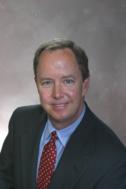 Bobby Cleveland
VP of Commercial Development
Macon Commercial Office
478-746-9421