Macon's newest Starbucks Coffee opened in Lullwater East on Bass Road in September, serving their delicious coffee drinks to great crowds. It is a beautiful store and complements our shopping center very nicely. I would invite you to stop in, if you have not already. The Starbucks Coffee associates are always friendly and, if asked, are happy to recommend from a multitude of options available from their menu from, Lattes and Cappuccinos to Espressos and different flavored Frappuccinos.
We expect to see J. Christopher's begin construction this quarter and hope to see them open by early summer. J.Christopher's is well-known in Atlanta for their wonderful breakfast, brunch and lunch menu and we are pleased that they chose Lullwater Village as one of their first locations outside of Atlanta. If you are not familiar with J.Christopher's, I invite you to go to their website at www.christophers.com to see their award winning menu.
Zaxby's has purchased a parcel on Bass Road, across the street from Starbucks Coffee and is going through the regulatory process with hopes of starting construction very soon on their new restaurant. We are proud to have such a great line up tenants flocking to our development.
At Marketplace at Bass, Bass Pro Shops continues to do very well and was absolutely packed with shoppers during the holiday sales season.
We are in active discussions with several national, as well as local, retailers and restaurateurs about coming to Lullwater East and Lullwater Village. Many of these prospective tenants would be new to the Macon market. We are confident that we will be able to make some formal announcements soon.
On the multi-family side, Lullwater at Saluda Pointe, just outside of Columbia S.C., has been completed and exceptionally well accepted in the marketplace. A "Team Appreciation" reception was held at the property in early November to recognize the numerous firms and people who played such a vital role in making the community a reality. Besides the Fickling & Co. associates the reception was very well attended by our team of architects, engineers, contractors, and lenders as well as City of Lexington officials. The leasing and management staff has done an outstanding job and, as a result, we are ahead of projections with our lease up of that property. It truly is the premier apartment community in the greater Columbia S.C. market.
Going forward, we look forward to continuing progress at Lullwater Village and Marketplace at Bass and also looking for new development opportunities that meet our very demanding investment criteria. We continue to evaluate markets in the southeastern U.S. in an effort to identify those opportunities for retail and multi-family development.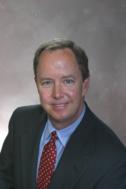 Bobby Cleveland
VP of Commercial Development
Macon Commercial Office
478-746-9421