Only when the tide goes out do you discover who's been swimming naked. – Warren Buffett
Open any newspaper or turn on any news channel and you will hear the same thing:  The Real Estate market is doomed. Interest rates are beginning to rise while the numbers of new real estate buyers are shrinking.  Not to sound sappy, but supply is up and demand is down. Based on these facts, some would say we're now entering a bad real estate market. But we choose to look at this another way…what may be an anxious real estate market for sellers may mean a very good real estate market for buyers. You don't need a crystal ball to predict that in the coming months we will see a rise in people selling real estate that is too expensive. Essentially, the tide is going out and lots of Real Estate investors have been caught swimming naked.   
Robert Kiyosaki said, "The dumbest reason to buy anything is because the price is going up." But that's what most people do when they buy real estate.  It seems that the people who scour the Sunday paper for $1.00 off coupons at Kroger are the same investors who buy real estate when the market is at its highest.  This is called investing for price movement, not value. The silver lining to all this is that it is a very good time to look for bargains.  As more companies and individuals are forced to sell assets to raise cash, you may come across that one investment property you have been waiting for.  After all, prices are typically a reflection of what people can borrow.  Since most buyers cannot get the level of financing they could several months ago, it stands to reason the sale prices of real estate assets will decrease.
One of the best comments we have heard during this chaotic real estate market was in a recent sales meeting… "Middle Georgia doesn't see big booms in real estate so, consequentially, Middle Georgia shouldn't see big busts."  That being said, we still believe we are beginning to see a buyer's market.  We can all probably agree that we have been in a seller's market for the past couple of years.  Now that the market is cooling down, sellers are beginning to see the pendulum swing back toward the middle.  As an investor, you may be able to take your time, work carefully through your due diligence, and consider your options.
The bottom line is this… it is a great market for real estate investors. Come on in, the water is fine.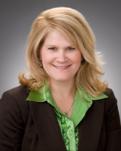 Wendy Pierce
Commercial Real Estate Agent
Macon Commercial Office
478-746-9421