Much has happened in the world since our last newsletter. We have "officially" entered into an economic recession that has negatively impacted virtually every industry. No one really knows for sure but most knowledgeable folks seem to believe that we can hope to emerge from this downturn late this year or early 2010. Real Estate, both residential and commercial, has been hurt more than most.
While I do not believe we expected the commercial real estate market to deteriorate as much as it has, we began to be concerned with what we viewed as an "overheated" market over two years ago and chose not to be seduced by what appeared to some to be the "easy money" of developing commercial property with the expectation of being able to sell it at ever increasing prices. In hindsight, it proves the adage that sometimes the best deals are the ones that you don't do. As a result of our conservative approach, the deals that we have done are performing well and we do not have the problem developments acting as a drag on the company as do many of our competitors.
We are beginning to see a long anticipated return to more realistic pricing of commercial real estate and feel that, while we continue to search for development opportunities, acquisitions might offer the better risk/reward profile in the near future. As a result, we have been on the lookout for properties (our primary target is for rent multifamily) in the southeastern US that we believe we can acquire and add value through repositioning and superior management or through a restructuring of the existing capital structure of the property. We do believe that as this recession comes to an end, inflation will reappear and apartments, due to the short term nature of their leases, will be an excellent way to capitalize on the upward movement of prices. Every market offers opportunities and we feel well equipped to take advantage of what we expect to be excellent opportunities in the near future.
With respect to our current developments, in late 2008 we were able to secure a commitment from a major retailer to anchor our North Macon Plaza retail development (formerly known as Lullwater Village- our property located on the south side of Bass Rd at the I-75 interchange). While this retailer insists on anonymity at this time, it is known as one of the premiere retailers in the country and is one of the very few that have continued to do well in spite of the recession. Our discussions with other "junior" anchors and shops continue to go well and we expect to be in a position to begin construction of this 350,000+ SF shopping center in the early stages of the economic recovery.
J. Christopher's is the newest addition to our restaurant line up in the development having opened in January. As mentioned in an earlier article, J. Christopher's is an upscale breakfast and lunch concept with a "cult like" following in Atlanta. The food is delicious and they are reporting a booming business in spite of not being so well known (yet) in Macon. J. Christopher's joins McDonalds and Zaxby's each of which are doing quite well, judging from the full parking lots and lines at the cash registers.
In closing, while the economy has slowed our development program down somewhat, we believe there are always opportunities and we will continue to search for and exploit those opportunities as they present themselves.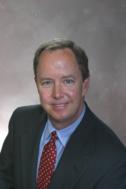 Bobby Cleveland
VP of Commercial Developement
Macon Commercial Office
478-746-9421