2008 in Warner Robins and Houston County was an interesting year.  Warner Robins was singled out and named "The Best Place to Raise a Family in Georgia" by Business Week Magazine.  Shortly thereafter the announcement came that Warner Robins was chosen as the Southeastern Headquarters for the National Little League Association.  Houston County Board of Education was awarded $3 million to establish a charter school career academy.  In addition the Houston County Hospital recently completed a $74 million dollar expansion which came in under budget.  Always looking towards the future, the city of Warner Robins paid $240,000 for consultants to come from Pittsburg, PA and devise a plan for redeveloping the downtown area.  Although the reality of its implementation has been affected by the economic changes they now have a plan to work towards. Warner Robins continues to grow; the city alone has had a 19% population increase between 2001-2007.   In 2008, the taxpayers voted to implement a $1.8 million emergency siren system for the county.  Projected increases in county taxes for 2009 should pay for the system.
Road projects in 2008 were quite substantial and sorely needed to free up the flow of traffic across town.  The following projects are either under construction, completed, or on the drawing board:
New frontage road between Russell Parkway and Watson Blvd-nearing completion
Carl Vinson  Parkway widening
Feagin Mill Road widening
Corder Road extension, Russell parkway to South Houston Lake Road
Lake Joy Road widening, five lanes from Sandefur Road to GA Hwy 96
Danny Carpenter Drive, new road from GA Hwy 96 to Sandefur Road
Extension Osigian Blvd from Tom Chapman to Hwy 41
U.S. Hwy 41 widening, Osigian Drive to White Road
Thomson Road, three lanes, curb gutter and sidewalk
GA Hwy 96 widening Lake Joy Road to Moody Road
Sandefur Road widening, three lanes, curb, gutter and sidewalk, from Lake Joy Road to US Hwy 41
Old Perry Road to GA 247
Piney Grove road, 2-ft widening and resurfacing, Old Perry road to GA 247
Old Perry Road widening, three lanes curb, gutter and sidewalk, from GA Hwy 96 to Sandefur Road
Moody Road widening, five lanes, curb, gutter and sidewalk, from GA Hwy 96 to GA Hwy 127
Margie Drive extension, Gunn Road to Houston Lake Road
Airport Road realignment
Robins Air Force Base currently employs 25,000 people, and contributes $4.2 billion annually into the economy.  The continued growth of the base fairs well for the area.  In 2008 RAFB was named one of five regional procurement centers.  Within three years, Robins Air Force Base will employ an additional 400 workers to purchase goods and services for ten other bases in the southeast.  The city council is working with an Atlanta based company to assist Robins Air Force Base with a contract called G-Ramp – Georgia Robins Aerospace Maintenance Partnership.  They will be using private funds to build two aircraft maintenance hangers, a maintenance ramp and a taxiway connection to the base on 544 acres site owned by the City of Warner Robins.
Even though the economic environment was dreary for 2008, Houston County gained a dozen new restaurants that opened during the year.  Two new grocery anchored developments (Publix on Watson and Kroger on Hwy 96) were announced although the construction won't be completed until later in 2009.  Two new bank branches opened, several new hotels were constructed, and Macon State College and the Houston County Hospital both expanded.  There were a few new commercial buildings, including medical office space, completed.  Demolition of the former Café Erotica was a milestone for the city.  Now when you tell someone how to get to Warner Robins they don't say, I remember the exit with the nude dancers.
We don't expect to see any speculative retail space to be constructed without substantial preleasing in place.  There is quite a bit of retail product available and Landlords are cutting rental rates to attract new tenants.  All things considered, it was still a pretty good year for Houston County, especially when you compare our economy with the economies of other similar sized counties.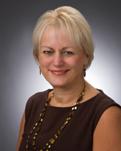 Ginny Wyatt, CCIM
Commercial Real Estate Agent
Warner Robins Commercial Office
478-971-8000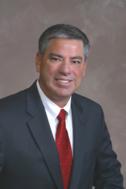 Bill Coley
Commercial Real Estate Agent
Warner Robins Commercial Office
478-971-8000