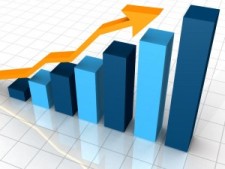 The National Multi-family Market was stronger in 2006 than it has been in the past few years. Owners were able to increase rates while decreasing the amount of concessions given to new tenants. Occupancy rates in many markets, increased as the supply of apartments were constrained due to the conversion of apartments into condominiums. Also, the increased cost of construction and the cost of land contributed to the sluggish construction of apartments.
The conditions of the housing market in 2006 had a positive impact on the multi-family market. The slowdown in the housing sector has been described as being everything from a correction to a crash.
There was a definite slowdown in the housing sector during 2006 as evidenced by the following:
 The National Association of Realtors estimated that sales of existing homes fell 8.4% to 6.48 million in 2006, the largest decline in 24 years.
The Commerce Department reported on January 26 that sales of new homes dropped 17% to 1.06 million in 2006- the weakest sales year since 2002.
The Commerce Department estimated that housing starts were approximately 1.8 million in 2006, down 12.9% from 2005- the biggest decline since 1991.
On February 16, the Commerce Department reported that January 2007 housing starts were down 14.3% to a seasonally adjusted annual rate of 1.41 million.
For 2007, we believe the housing market will continue to slump until mid-year and then start to stabilize. Some of the factors that influenced our prediction include:
 The inventory of unsold existing homes as of December 31, 2006 was estimated to be 3.5 million, a 6.8 months supply. (Source: The National Association of Home Builders.)
Unsold new homes as of December 31, 2006 were estimated to be 537,000, a 5.9 months supply. (Source: The National Association of Home Builders.)
Lenders are tightening their requirements for mortgage lending. A recent article in the Wall Street Journal discussed the shakeout in the sub-prime mortgage industry. During the boom times, the lenders relaxed standards, allowing buyers to buy homes with little or no money down. One very interesting item in the article was that many sub-prime loans went into default very soon after the housing market cooled. An article in The Wall Street Journal on February 28 stated that Freddie Mac was tightening standards on sub-prime loans.
The multi-family market should enjoy another good year in 2007. We believe:
 Owners will be able to increase rents, albeit not as much as in 2006.
More infill apartment communities will be developed as renters want to decrease the commuting distance to work to save on both time and the cost of commuting.
Occupancy rates will stay relatively flat as more units come on line and some potential renters will opt to become homeowners as home prices increase only slightly and mortgage rates remain low.
Cap rates will increase as investors go back to demanding more of their return from the operating results vs. price appreciation.
What could happen to make our predictions wrong?
 If a large number of condominium projects, both new and conversions, don't sell and the owners put the units into the rental market.
If the supply of units increases sharply as developers build more units in 2007 vs. 2006. A recent article in the Atlanta Business Chronicle stated that developers in the Atlanta market were planning to build 11,000 apartment units in 2007 as compared to 7,000 units in 2006.
The Middle Georgia apartment market for 2007 should mirror the national market. A new complex of approximately 300 units is planned off Zebulon Road, just west of I-475. A group of developers just announced that they are considering building an apartment complex in downtown Macon. During 2006, a 224 unit complex opened on Skipper Road and a 148 unit complex opened on Mercer University drive. Apartment sales were very active in 2006. Class B –  x complexes containing xxx units were sold at an average price of $xx,xxx. Class C – x complexes containing xxx units were sold at an average price of $xx,xxx.
At Fickling & Company's recent First Annual Middle Georgia Real Estate Market Review & Forecast Breakfast, one of the attendees asked what was a class "B" apartment. We were unable to find a formal classification for apartments but did find one that gives a good description.
Classification of Apartment Buildings
Class A – Large newer buildings in prime area with amenities such as garages, in-unit washer/dryers, pools, spas, exercise gyms, etc. Usually owned by institutions.
Class B – Buildings in good areas with many amenities, but not as nice as Class A buildings and over 10 years old.
Class C – Older buildings, well maintained, in blue collar areas, square footage in units may be smaller; have fewer amenities than Class B buildings.
Class D – Older buildings in marginal areas with higher vacancies, deferred maintenance; unit mix has more efficiency units; few, if any amenities.
Most fourplexes and smaller type properties would be at best classified as Class C or D. (Source: Joseph W. DeCarlo)
In future issues, we will discuss other terms that are specific to the multi-family industry.

Larry Drinkard
Commercial Real Estate Agent
Macon Commercial Office
478-746-9421