In our last article, we stated that we thought the housing market would continue to slump until mid-year and then start to stabilize.  We may have been too optimistic.  We now believe the housing slump will continue through year end and start to stabilize in early 2008.  Some of the statistics that influenced our prediction include:
The Commerce Department reported on May 16th that housing starts in April increased 2.5% to a seasonably adjusted 1.528 million annual rate.  However, housing permits, an indicator of future starts fell, 8.9%
The Commerce Department reported on May 24th that sales of new homes surged in April, the first increase in four months.  However, the average price decreased to $299,100, down $25,600 from March 2007.  The median price dropped to $229,100, down $28,500 from March 2007.  An estimated 92,000 new homes were sold in April.
On May 25th, the National Association of Realtors reported that sales of existing homes were down 2.6% to a seasonally adjusted annual rate of 5.98 million units.  This is the slowest sales pace since 2004.  The median price dropped to $220,900, the ninth straight decline in the median price.
The inventory of unsold existing homes as of April 30th was estimated to be 4.2 million, an 8.4 month's supply.(Source – Real Estate Journal)
Unsold new homes on April 30th were estimated to be 538,000, a 6.5 month's supply as compared to a 5.9 months supply at December 31, 2006. (Source – Real Estate Journal)
Lenders have tightened requirements for mortgage lending and this has decreased the number of first time home buyers.  The troubles in the subprime mortgage market and the rising number of foreclosures are causing lenders to tighten their lending standards.
The multi-family section should enjoy another good year as the number of potential residents should increase in part due to the tightening of lender's requirements and the number of foreclosures.  Owners should be able to increase rents 3 – 5%.  Developers should see land prices stabilizing, or maybe decreasing, as the demand for land from condo developers has cooled.
Two new apartment complexes in Macon received approval from Planning and Zoning.
On April 8th, a 240 unit complex off Zebulon Road behind Lowes was approved.  The complex, consisting of three four story building with 1, 2 & 3 bedroom units, will be located on 14 acres.
On April 23rd, a 298 unit complex on Wesleyan Drive near Bowman Road was approved.  This development will be on a 12.9 acre tract and six buildings with 10 units each, 11 buildings with 20 units and nine garages with 2 units above the garages.
A new 294 unit complex is under construction off Zebulon Road just west of I-475.  These units are scheduled to be completed in April 2008.
Sales in the Macon market during 2007 have been somewhat slower than last year.  A 200 unit Class B property sold for $48,375/unit.  Two Class C properties with a total of 159 units sold for an average of $20,632/unit.
In the last issue we discussed the classification (A, B, C, D) of apartments.  Some of the other terms used in the apartment sector include:
Efficiency(Studio):  Usually small (350 to 450sf) living room and bedroom are together and includes a small kitchen, bathroom and closet
Garden Apartment:  Generally one to three floors with access to upper units by stairs.
Mid-Rise:  Four to ten floor building with elevator service
High-Rise:  Ten floors or more with elevator service
Townhouse:  Usually a two story apartment with the living room, kitchen and a half bath downstairs and the bedrooms plus full baths upstairs.
In our next issue, we will discuss some of the terms you will see on the operating (income) statement.  We will also discuss some of the ways that are used to estimate the asking price of apartments.
As always, if you have any questions, please give me a call.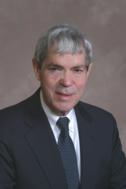 Larry Drinkard
Commercial Real Estate Agent
Macon Commercial Office
478-746-9421