Spring is on the way — you can feel it in the air. And like the coming of spring you can feel the underlying buzz of activity and excitement in Peach County.  We are currently working with several business owners who are focused on the Byron/Fort Valley area. They are intrigued by the Fort Valley State Universities' growth and future plans and by Byron being logistically centered between Macon and Warner Robins. The business owners all asked similar questions about Peach County  . . . .  What are the demographics?   Where do the people who live in these communities work?  How large is the community?  Is this area growing economically or is it stagnant?  All serious questions for someone looking to open a business in a new community.
We were able to share some wonderful information about Peach County and the cities of Byron and Fort Valley!  First, we shared with them some nice history about Peach County.  We discussed that Peach County was the last county formed in Georgia.  It was created from Houston and Macon counties, and it is named after the area's most famous crop. The City of Byron and the City of Fort Valley, both of which were once sleepy bedroom communities, are slowly emerging from their cocoons. Strategically placed between their larger Macon neighbor on the north and their growing Warner Robins neighbor to the south, Peach County has found itself at the center of growth and activity. South Bibb County's Hartley Bridge Road area to the north is poised for a large growth spurt as the newly designed interchange continues to forge ahead. Warner Robins, to the south, is continuing to march steadily down the 247 connector and Highway 96 through Peach County straight to I-75.  As the two continue to grow north and south, there sits Peach County, specifically the cities of Fort Valley and Byron, ready to take on the overflow!
All the new proposed growth and activity brings much positive focus to Peach County's top cities.  Byron is getting some attention from a developer considering bringing a large new golf community development to the area, which if it comes to fruition, should drive the need for more retail.  Fort Valley was recently designated as a Tier One community with an Opportunity Zone.  This should attract real estate investors and business to the community as it creates tax credits and incentives for new businesses locating within the Opportunity Zone.
As we say in the biz, Byron and Fort Valley are currently roof top rich and retail poor. Many people in Peach County still feel the need to travel to Warner Robins and/or Macon for dining or shopping. As Peach County continues to grow and prosper, so will its retail market. This means Peach County's sales tax dollars will stay in the community.  With the positive attention both Byron and Fort Valley are receiving, and the willingness of Peach County to work with new businesses looking to locate within any of their communities, Peach County may no longer be viewed as the sleeping giant between Bibb and Houston counties.
As for our clients, I think they will open their businesses in Peach County. They definitely see the potential and felt the underlying buzz of excitement. They believe Byron and Fort Valley is a great location for new business and so do we.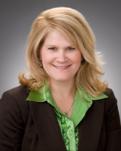 Wendy Pierece
Commercial Real Estate Agent
Macon Commercial Office
478-746-9421