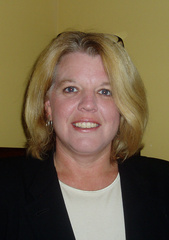 We're happy to announce Kari Pollock joining the Fickling & Company team.  In her own words:
"I am committed to my clients and work hard to achieve results for them.
Because the real estate industry is becoming more sophisticated and challenging every day, you need a professional that understands the industry and is positioned to stay ahead of the game. I can do just that for you.
I use innovative advertising and marketing techniques to attract potential buyers to the properties I list. And I work hard to identify buyer needs so that I can show them just the right homes.
Let me start working for you!"
Kari is working in our Warner Robins Residential office serving buyers and selling in Warner Robins and the surrounding areas.
Contact Kari at kpollock@fickling.com.