If you are a landowner or in the market to buy land, there are Landowner Assistance programs that could be beneficial to you and your land.  The programs offered by the USDA forest service are designed to help the private landowner protect, restore and sustain private forests.  A few of the programs available are:
Forest Legacy Program (FLP) – Protects private forest land from being converted to non forest uses
Forest Stewardship Program (FSP) – Helps private landowners develop plans for the sustainable management of their forests.
The Forestland Enhancement Program – (FEP) – Provides education, teaching and financial aid to help private forest landowners implement their sustainable forestry management objectives.
Forest Taxation – Information on forest related tax law.
Wetlands Reserve Program – Voluntarily protecting wetlands on private forest land.
Wildlife Habitat Incentive Program – Protecting and enhancing critical wildlife habitat.
These are just a few of the many private landowner programs that are offered through the USDA Forest Service.  For more information on these and other programs go to the Georgia Forestry Commission website.  Hopefully, you will find the information you find there beneficial to your land management needs.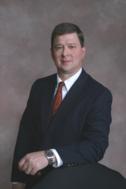 Todd Bowen
Land and Timber Specialist
Macon Commercial Office
478-746-9421