Bank Owned . . . sound familiar?  In today's world of commercial real estate, most of us are now all too familiar with  such terms as "REO" (Real Estate Owned) or "OREO" (Other Real Estate Owned) or "CREO" (Commercial Real Estate Owned).  It is far more normal in the current market to see bank owned transactions occur much more frequently than an 'arms length' transaction (i.e. a traditional seller and a traditional buyer).  With so much bank owned property on the market, how does a 'normal' seller compete?  It can certainly prove to be a challenge!
If you are in a position that you HAVE to sell your commercial property, the secret is understanding the market, knowing what commercial property is trading at (including the bank owned assets) and then pricing your property to sell.  Your commercial broker will be able to assess the market your commercial property is located in and advise you as to what prices similar property is trading at in that respective market.  After all, the old saying that "market is what a buyer is willing to pay for it and what a seller is willing to sell it at" seems to hold true nowadays more than ever.  If you need your property to trade and can't afford for it to sit on the market, then the prudent thing to do is price it slightly below market (all things being equal).  This way your asking price should stay ahead of the market and not constantly try to catch the market if the market is still dropping.
Second, you have to put together a great marketing plan.  No more listing your property and simply having your commercial real estate broker put a sign up.  Spit shine your property.  If it is land, cut the grass and clean up any overgrowth; if it is a retail or office asset, be sure it is always show ready.  Also, you must be sure your property is marketed on all the web-based commercial real estate sites (LoopNet, PropertyLine, CoStar, CommercialSource, etc.).  Additionally it is a great idea to establish 'email blasts' through the various companies who offer this service.  This is a great way to get your property out to the masses quickly and typically produces some interest.  Finally, be sure your commercial agent is actively involved in organizations such as ICSC and their local Commercial Boards.  Being active with the local commercial brokerage community is a sure way to get the property in front of them therefore getting maximum exposure.  It's a tough market to get sales in so getting the availability of the property to hungry commercial agents is sure to generate interest!
And lastly, you have to be open minded and consider all offers.  The toughest challenge for a normal arms length seller today is to understand where your property is price wise in the market.  By being open minded and clearly communicating your needs with your commercial broker, your property can sell.  This could mean possibly pricing it slightly below market so be prepared. If you are in a 'must sell' position, then pricing it below market may not be such a bad thing because it will get attention  After all, what is worse —- having to hold on longer and possibly getting upside down?  Or minimizing your losses and getting out.  This is why communicating with your broker is really important.  Your agent has to understand your situation to advise you appropriately and it is up to you to make sure you keep them abreast of your status.
Who said you can't compete with bank owned assets?  Learn from them.  Price the property to sell.  Utilize every marketing avenue available through your listing commercial agent.  Be open to ALL offers.  Communicate, communicate, communicate with your listing agent.  Be sure your agent reaches out to buyers actively pursuing your particular type of asset.  And find some comfort that hopefully soon you will get a price you are comfortable with and you can sigh a breath of relief.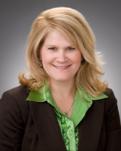 Wendy Pierce
Commercial Real Estate Agent
Macon Commercial Office
478-746-9421