State law prohibits a broker from representing a buyer as a client without first entering into a written agreement with the buyer under O.C.G.A. 10-6A-1
Understanding what the statement means
An exclusive agreement means that the buyer agrees to hire the broker to act as the buyer's exclusive real estate agent in order to assist the buyer in locating and negotiating the purchase or exchange of real estate on behalf of the buyer. What is the benefit of understanding the Exclusive Buyer Brokerage Agreement?
Brokerage relationships fall into two categories; (1) broker/client relationships; and (2) broker/customer relationships. The buyer has the choice how they want the broker to work with them and state law requires the broker to give the buyer a choice when they are buying a home.
Buyer Client:  In Georgia, this relationship can only be formed by the parties entering a written agreement. This option gives the buyer the highest level of service the broker can offer by law including; the broker is representing the client and is acting as their legal agent, they will pay full attention to the buyer's needs and inform the buyer of information learned about the property or circumstances regarding the sale that may help the buyer get the best value for their money. The broker can advise the buyer and educate them in various areas of the home buying process. This information will help the buyer find the home that will meet their specific needs. A Buyer Client can get advice on what will be a reasonable offer and help negotiate the purchase of a home.
Buyer Customer:  With this type of relationship, the broker is not representing the customer in a legal or agency capacity. This option allows the broker to perform ministerial acts only.  These may include; identifying property, providing pre-printed real estate forms and contracts, preparing these contracts and forms at the direction of the customer and helping locate inspectors, lenders, attorneys, etc.
This is not an all-inclusive list of benefits for either option. However, it is one benefit that is most overlooked and not used to the buyer's advantage; that is a buyer can utilize the services of a broker to get professional help in the search for a home without a cost to the buyer.  All the buyer has to do is ask to be treated as a client. Give me a call and allow me to show you a level of service that's above your expectations but result driven.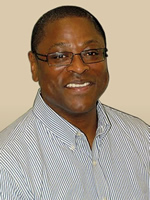 Bobby Sharp
Residential Real Estate Agent
Warner Robins Real Estate
478-953-2244