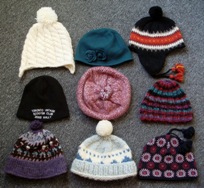 Over the years, working as a property manager, I have found myself wearing hats of many colors and sizes. Property Management duties didn't start when the lease was signed nor did it end when the tenant moved-out.  The property manager is responsible for every aspect of the asset. One might say a property manager is the "CEO" of the asset.  They are to know everything about the asset and understand how it operates.
As a manager, my duties have included everything from accounting and operations, leasing and marketing, as well as general contractor. I've played the hero and the villain all in a day.
Over the past few years I have had the pleasure of working in Middle and South Georgia, a place where business deals are formalized with a hand shake.  With the presence of larger companies entering the small town markets, those old hand shake obligations are disappearing. Contractual obligations are the norm. It is a sign of the times; time to raise the bar.
Leasing and Property Management must forge forward with a single mission.  Maximize the profits of the asset, minimize its expenses. No longer do we wait on the phone to ring for that next tenant or client.  We, as a TEAM, must find those tenants and clients.  It's time for leasing representatives to lease while the property management team does just that, manage.
Earning and maintaining the trust of our clients is essential in retaining our clients. Keeping their assets at their highest occupancy potential is a must.  Once the revenue is in place, all other functions fall in line.   It's simple. No revenue, no spending on the asset.
Property managers partner with your leasing representatives in helping to generate leads. Inform them when "XYZ" decides they want more space or Sally hair dresser wants to open her own salon. Be sure to keep the spaces show-ready. Ensure all information regarding the asset is accurate. Leasing associates, lease and sale, don't manage.  Bogging yourself down with the daily management of the assets takes away from the time spent on finding a replacement tenant or a new client.
As the new Director of Property Management, my plan is to streamline the functions of the property management department; implementing policies and procedures that impact the success of our business and help us to function more effectively. As with all changes, there will be growing pains.  The goal is to raise the bar, maximize profits, minimize expenses, earn and retain the trust of our clients. Fickling & Company is the total package when is comes to full service commercial real estate.  Now is time to tie the bow on the package.

Nikki Pope
Director of Commercial Property Management
Macon Commercial Office
478-746-9421