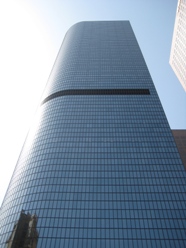 When you get ready to sell your property, there are a number of things to consider before listing.  Who will market the property, how much to sell for, how and where to market the property, just to consider a few.  Selling a property is a time consuming and tedious project therefore, consider the following questions before making any decisions.
By Owner or By Agent?
One of the first decisions that must be made is whether to sell by owner or to use a real estate agent to market your property.  Selling by owner will save you money in commission expense; but, in turn, you may not get the highest possible purchase price for your property.  By selling yourself, you are limited by how you are able to market your property.  You may place a "For Sale" sign on the property and you may list your property on few online property listing services, while agents have a number of other paid listing services and are members of organizations that give them contacts that help to increase the possibility of selling your property.  The more exposure the property has, the faster it will sell- with a better chance at a higher price.
Think about fielding calls from potential buyers that may or may not be qualified to buy your property and could be just wasting your time.  Keep in mind that a real estate agent is used to screen pre-qualified buyers along with marketing your property.  Also, agents help take the burden off of the seller during the due diligence period and the time leading up to closing.  There is so much paperwork that is required for the closing, including communications with the attorney, purchaser, lender, and title company.
How Much Commission?
Commission is typically paid as a percentage of the selling price and is usually between 3% and 10%, depending on the type of property, location, and "sellability" of the property.  When you sign a listing agreement, keep in mind that commissions are negotiable, and the higher the price the more negotiation room you have.  The type of property and the ease of selling also come into play when considering commission.  An empty shopping center is harder to sell than a full one and a property in a declining neighborhood is also a hard sell.  Therefore, properties that are harder to sell usually have higher commissions, giving agents a better incentive.  Also, a point to keep in mind is that if there are two similar properties, one with a higher commission and one with a lower commission, it is more likely for the buyer's agent to present the higher commission property as more favorable.
Which Broker Should I Hire?
Though any licensed real estate agent can list your property, commercial properties require special attention that only an experienced commercial agent can provide, not a residential agent.  Commercial and residential properties are two totally different products that require completely different marketing plans and processes.
1)    The Product – Commercial agents know the nature of the product that they are marketing and the current state of the industry.  A good agent is aware of the current trends within the market and therefore can utilize this knowledge to market the property to the best suitable clients.
2)    The Brochure – Unlike residential marketing, commercial properties require the compilation of a multi-page marketing brochure.  Depending on the type of property, this brochure includes: pricing, property pictures, aerial pictures, site plans, topography maps, income & expense statements, demographics, traffic counts, NOI calculations, CAP rates, rent rolls, PIP lists, and many other items.  If a purchaser is given enough information that is concisely put together and professionally displayed, he/she may make an offer without even personally seeing the property.
3)    Pricing – Commercial pricing is calculated using a sundry of methods depending on the type of property.  Hotels/Motels use a ratio of gross room revenue to price, land uses comparables, investment properties such as shopping centers and office buildings use a CAP rate, so on and so forth.  Knowing how to calculate the correct price for the location of the property, the current state of the economy and market trends is very important and therefore requires the expertise of a commercial real estate specialist.
4)    Documentation – The paperwork that is involved in marketing and closing a commercial real estate transaction is very in-depth and much more challenging than a residential transaction.  Therefore using a real estate agent that is experienced in commercial transactions helps to protect the interests of the seller and/or buyer, whomever the agent represents.
5)    Financing – Commercial loans are much more difficult to come by than residential loans are.  Therefore, a good commercial agent has a number of contacts into the commercial lending arena that can help speed this process along and get to the closing without a hitch.
The commercial real estate industry is a completely different ballgame from the residential industry.  Therefore, always consider the experience, knowledge, education, and personality of the agent before making a decision on whose hands you will put your property in.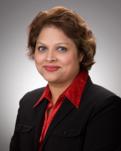 Nancy Patel
Hospitality Real Estate Specialist
Macon Commercial Office
478-746-9421