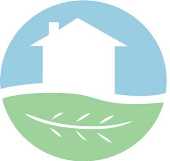 Green building (also known as sustainable building or environmental building) is the practice of increasing efficiency of buildings and their use of energy, water and materials, and reducing the building impacts on the environment and human health*. Research is increasingly demonstrating that when buildings are designed and operated with their lifecycle impacts in mind, they can provide great environmental, economic, and social benefits. The elements of green building include: energy efficiency and renewable energy, water stewardship, environmentally preferable building materials and specifications, waste reduction, toxics, indoor environment, smart growth and sustainable development. Green building practices are important to reduce the effects buildings have on the environment.
According to the Environmental Protection Agency (EPA), the commercial industry can reduce energy usage up to 30 percent by improving building operations standards.  Through effective use of green building practices, a building can realize reduced operating costs by increasing productivity and using less energy and water, improved public and occupant health with enhanced indoor air quality, and reduced environmental impacts, such as reducing storm water runoff.
So, how can an Owner improve the energy performance of their building? First, with the commitment of improvement through promoting the energy management program, one should implement a policy, set goals for the building, and track the progress.  Second, assess performance of the program periodically by evaluating the energy use and establishing a benchmark for future results of efficiency.  Third, set goals to help guide the daily decision making for the building. Goals are the basis for tracking progress as well as measuring progress.  Fourth, create an action plan to ensure the implementation of the program and to keep it on track.  Fifth, implement the action plan.
A simple start to utilizing green practices within a building can include checking equipment such as HVAC and energy management systems to ensure they are operating as they were designed. Consider lighting upgrades to reduce the heat and to maximize the lifecycle of the fixtures and bulbs.  Also consider installing motion sensors that will turn lights off when restrooms are not utilized or behind janitorial crews as they finish cleaning.  Establish procedures with security personnel to turn off lights left on by tenants after leaving for the day.
Utilizing green building practices enables an Owner to leverage their building's strengths, integrate upgrades (retrofits), and implement maintenance and monitoring programs into the asset management plan.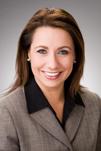 Nicki Perkins
Director of Commercial Property Management
Macon Commercial Office
478-746-9421