In the previous Land and Timber articles of 2007, we covered a variety of topics focused on helping land owners make decisions that would be beneficial in their pursuit of selling their property. The past few years have been great indicators as to what the market would yield for landowners in 2007. The state of Georgia had a land sales price increase of 10% in 2005, and a 19% increase in 2006. The jury is still out on the overall increase for 2007, but one could only assume it will follow suite. In this article, I will recap some of the past topics that I believe are helpful in selling your property.
Pricing your property is of the most importance. Get your price right from the beginning.  Every landowner wants top dollar for his or her property, but there is a difference between land being for sale and actually selling. A great price will trigger more market response. Often times, sellers will approach the marketing of their property by starting with a much higher price than market value just to have negotiating room to get their bottom dollar. This is a bad approach.  It implies a lack of understanding of what the land is worth in the marketplace. This approach will cost you more time, and in the land business, time is money.
Appearance is almost everything. A lot of times you will hear a chef say "you eat with your eyes first," referring to the presentation of the dish. The same is true for land. There are a few cosmetic jobs that can be highly beneficial and cost effective in an effort to sell your property, one being trail and road maintenance. Bush hogging all roads and cutting back tree limbs, allowing sunlight to reach the roads, is an easy way to maintain a great road system both for showing your property and preventing hazards such as massive undergrowth, rutting, erosion and damage to your ATV or truck. Another good cosmetic touch is mulching. Mulching is ideal for tracts that have recently had the timber harvested, or for a neglected tract that is being taken over by small saplings or scrub oaks. Lastly, and the simplest of all, remove all unsightly debris. Most buyers want to buy a tract today and hunt tomorrow. So keep it clean and simple and you are more likely to get the results you anticipate.
I hope these tips are helpful and we look forward to assisting you with your next purchase and/or sale of your property. Thank you and have a great 2008.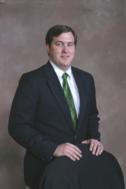 Ben Jones
Land and Timber Specialist
Warner Robins Commercial Office
478-971-8000