As usual, Warner Robins continues to grow with new projects announced in the second quarter of 2007.
A 232-unit apartment project is under construction on Leverette Road west of Hatcher Road.  The Oasis Shopping Center on S. Houston Lake Road is nearing completion.  Circuit City has begun construction at 2951 Watson between Hobby Lobby and Target.  Wachovia will be building a new branch on Watson west of Carl Vinson Parkway.  Fatz Café has been approved east of Starbucks on Watson.  Another Walgreens will be located at the corner of Watson Boulevard and S. Houston Lake Road.  The Conoco Station and Accoustical Floors will be torn down and Accoustical Flooring is relocating to Cohen Walker Road.  Kohl's and the new super Kroger are under construction and Best Buy has been approved, but construction has not begun.  Candlewood Hotel is under construction on S. Willie Lee Parkway and a new Hilton Garden Inn has been approved on N. Willie Lee Parkway.   Fastenal will be relocating to Peach County in their new building on Watson west of Highway 41 which is under construction.  Dunkin Donuts and Finchers Barbeque are under construction on Highway 96 near the new Suntrust Branch.
The emergency room addition has been approved and the hospital parking lot expansion is under way.  The Corder Road extension is under construction, with the Department of Transportation still working on widening the existing road between Watson and Russell.  A new road between Russell Parkway and Lakeview Road was recently approved and will be called Earl Howell Drive.
We have not seen any substantial increases in land prices recently, and feel that the market is leveling off.  The current supply of retail and small office space exceeds the demand for space even though the demand has been steady.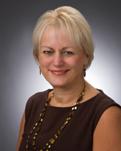 Commercial Real Estate Agent
Warner Robins Commercial Office
478-971-8000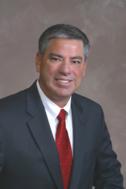 Commercial Real Estate Agent
Warner Robins Commercial Office
478-971-8000