WOW!  Have you been downtown lately?  Great progress has been achieved in the revitalization of downtown Macon GA.  In our initial coverage of the downtown area we will discuss the following:
What is considered downtown?
What are some of the recent important events that have happened?
What are some of the planned important events?
Why would investing in downtown Macon could be a great investment opportunity?
Generally, Downtown Macon is considered to be the area that is within the following borders:
North Border – College Street
East Border – Riverside Drive
South Border – Martin Luther King Jr. Blvd.
West Border –   Mercer University Drive
A very important event in the past couple of years has been the renovation and the opening of the Capitol Theatre located at 382 Second Street.  The Capitol Theatre was originally built in 1897 as a bank.  In 1917, it became the Capitol Theatre and movies were shown until 1975.  Between the time of closing, renovation and reopening, the property was used for various education and business purposes.  Movies are currently being shown on Wednesday, Friday and Saturday nights.  Also, Second Street Pizza and Catering occupies part of the building.
Another historic building that has been renovated is the historic library at 652 Mulberry Street.  The building was built in 1889 and was Macon's first library.  Historic Macon bought the building in 1990 and used the building as office space until January 2006.  The building was sold by Historic Macon to a local landscape architect and he has refurbished the building.
We would be remiss if we did not mention some of the great attractions that are downtown:
Grand Opera House – 651 Mulberry Street
Music Hall of Fame – 200 MLK Jr. Blvd.
Sports Hall of Fame – 301 Cherry Street
Hay House – 934 Georgia Avenue
Douglas Theatre – 355 MLK Jr. Blvd.
Cannonball House – 856 Mulberry Street
Georgia Children's Museum – 370 Cherry Street
Tubman African American Museum – 340 Walnut Street
Sidney Lanier Cottage – 935 High Street
Some of the new businesses and restaurants that have opened in downtown Macon in the last year or will be opening soon include:
City Market on the Green – Poplar St @ intersection of MLK Jr. Blvd.  A farmers market featuring, but not limited to, locally grown produce, handcrafts, handmade jewelry and vegetables and herb plants.  The market is open on Saturday from 8am to noon during the months of April through October.
Invitation Gift Baskets –  566 Mulberry Street
Spaghetti Alley – Mulberry Street Lane
Bright Blue Sky – 546 Poplar St. (production company)
Backdrops Fantastic – 582 Poplar St. (hand painted scenic backdrops)
AlphaGraphics – 566 Poplar St.,  relocating downtown
Shekinah Boutique – 436 Second St.
City Market Café – 502 Cherry St. (opening soon)
Atlanta Postal Credit Union – 515 Mulberry St. (opening soon)
One of the current events that will contribute to the revitalization of downtown Macon was the opening of Georgia College & State University Graduate Level Program in early May 2007.  GCSU is moving its administrative offices, faculty, staff, students and classes to the Thomas Jefferson Building at 433 Cherry St.   The new name will be the GCSU Center for Graduate and Professional Learning and will offer several graduate degree programs including:
Master of Public Administration (MPA)
Master of Business Administration (MBA)
Master of Arts in Teaching (MAT)
Master of Management Information Systems (MMIS)
Master of Education
Master of Science in Nursing (MSN)
There are many reasons why an investor should find that investing/buying property in downtown Macon chould be a good investment opportunity.  Some of the reasons include, but are not limited to, the following:
Area is attracting more businesses and restaurants
More residents are living in the downtown area as additional lofts are developed
There is a very limited inventory of vacant land.
The Federal Rehabilitation Tax Credit Program provides a 20% income tax credit on most of the rehabilitation costs for a historic building.*
NewTown Macon will assist buyers in the tax credit certification process.*
The State of Georgia allows the property taxes to remain at the pre-renovation level for 8½ years.*
The State of Georgia allows a state income tax credit of up to $5,000 for rehabilitation of historic buildings.*
NewTown Macon offers grants up to $10,000 for businesses that open or relocate in Downtown Macon.*
In our next issue, we will discuss the importance of downtown Macon and spotlight some of the attractions that are downtown.
*Source – NewTown Macon
Disclaimer – None of the above is to be considered financial, legal or tax advice.   You should contact appropriate professionals to advise you.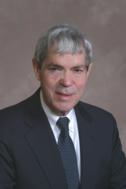 Larry Drinkard
Commercial Real Estate Agent
Macon Commercial Office
478-746-9421