The media has reported that 2016 is shaping up to be a seller's market. Whether you are looking to buy or sell a home many industry terms can be quite confusing.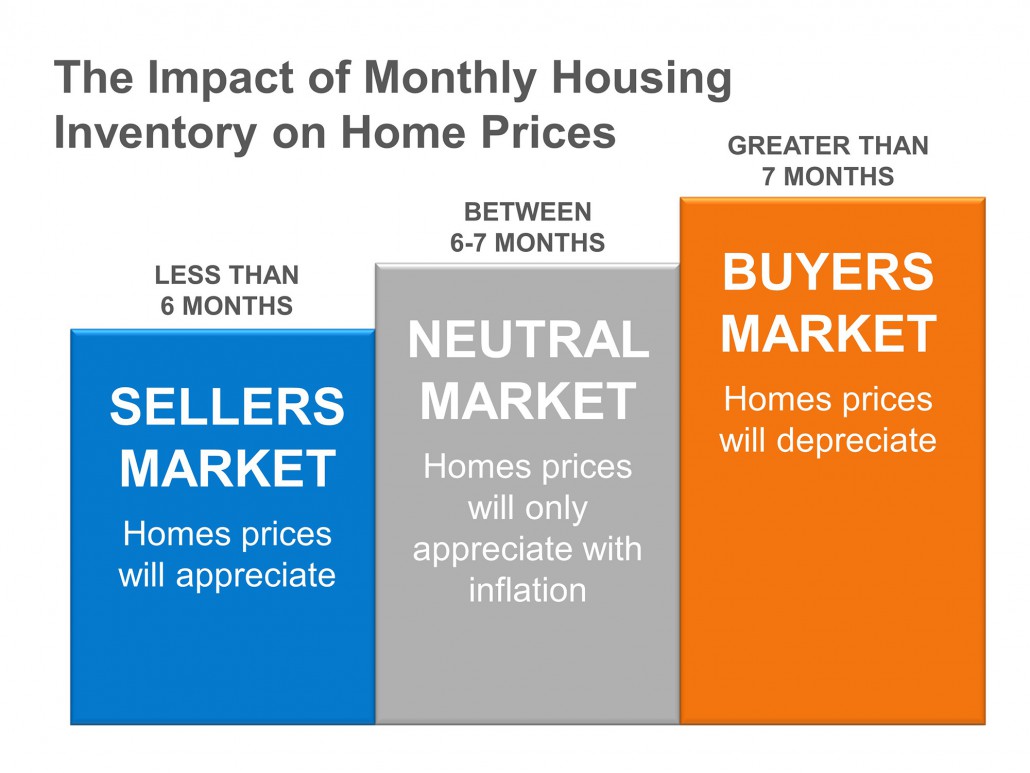 Let's explore the terms buyer's and seller's markets. The type of market is defined by the amount of available inventory. Therefore, if a market is classified as a seller's market that simply means that there are fewer homes available compared to the number of buyers.
To be considered a sellers market there has to be less than six months of inventory to satisfy the buying need of a given community. If the supply is between six to seven months then the market is deemed neutral; whereas, over seven months of supply, the market becomes a buyer's market.
What does that mean for home prices? There is a famous saying that holds true across each real estate market;
LOCATION-LOCATION-LOCATION
There are still many factors that weigh in on the price of homes entering the market, and the location of a home is a huge factor.
Remember the old adage "Here today; gone tomorrow." A seller's market is still a great time for buyers to purchase a new home as home prices do not normally fluctuate tremendously between a seller's and buyer's market. However, homes entering are being purchased quickly…which means buyers have to be ready to act once their ideal home is available.
If you have real estate questions that you would like to have answered we look forward to hearing from you email us at marketing@fickling.com.