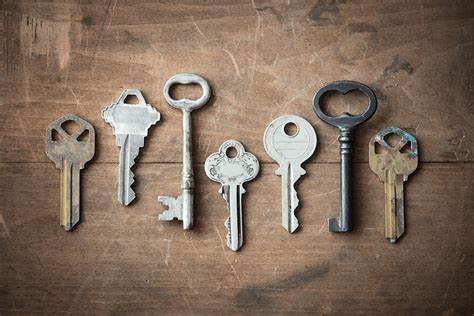 Buying a house is one of the biggest financial decisions that many people make in their lives. It is a tedious process, and it can be overwhelming, especially if you're a first-time homebuyer. Understanding the first steps in buying a house is crucial to ensure that you're making informed decisions and moving towards your goals. There is a certain checklist to be followed before you can make any big moves. For example, determining your budget, setting your financial goals, and getting pre-approved for a mortgage. Keep reading to dive into these main points and better understand the beginning steps of being a home owner!
Before you start house hunting, it's essential to determine your budget, so you know how much you can be spending on a house. Knowing your budget will help you narrow down your search and ensure that you're looking at houses that you can afford. You will need to calculate your income, debts, monthly expenses and savings to be able to narrow down your price options. You can use online calculators to help!
While doing these calculations be sure to consider other expenses that will present themselves through the home buying process such as property taxes, utilities, maintenance costs and insurance. Once you have all the numbers lined up you will easily be able to fine tune your house search to only viewing houses that will work for you!
Setting financial goals is a huge step in the home buying process! There are several types of financial goals that you can set when buying a house. For example, you may want to save for a down payment, pay off debt, or establish an emergency fund. By setting SMART goals, (specific, measurable, achievable, relevant, and time-bound) you can track your progress and stay motivated. Your goals should align with your budget and specific money situation. For example, if you're planning to buy a house in the next two years, your financial goals should reflect that timeline. Setting realistic financial goals can help you make progress towards achieving them and give you a sense of accomplishment along the way.
GET PRE-APPROVED FOR A MORTGAGE
Getting pre-approved for a mortgage is an essential step in the home buying process. Mortgage pre-approval is a process where a lender evaluates your financial situation and creditworthiness to determine how much they're willing to lend you. When you get pre-approved for a mortgage, you'll receive a pre-approval letter from the mortgage lender. This letter shows sellers that you're a serious buyer and that you have the financial means to purchase a house which can give you a step up from the competition of other people who may be interested in the same home.
Once you have checked off everything above you are ready to start seriously looking and considering houses! Not only will following these steps help you better understand the home buying process as a whole but it will also help home owners take you more seriously when the time comes to actually buy. Once theses steps are done, head to our listings page and give us a call if we have any homes you would like to see 😊 Happy house hunting!