It could not be any truer today than ever, "YOU MAKE MONEY WHEN YOU BUY".  Buying foreclosed commercial real estate can be a very rewarding opportunity for your future.  There are some things to be considered and to be cautious about.  When buying a foreclosed commercial property, whether it is land, bulk lots, retail or office building or a shopping center it is important to know what you are buying.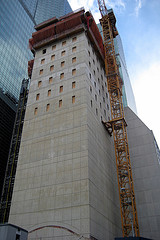 What if you were getting a great deal of some subdivision lots and were going to pay cash…sounds easy….Stroke a check and sell these lots individually and make a profit…. I know that sounds strange, but sometimes it can be different than what you think.  What if you were also getting the road that those lots were located on?   You have not considered what that maintenance would be in the future or the fact you even just committed to buy it.  Keep in mind; you are buying a property "AS IS, WHERE IS WITH NO CLAIMS FROM THE SELLING BANK".  It is important you know what you are buying.
The banks that own these properties have high maintenance costs in these properties as compared to a foreclosed residential home.  Banks do not want to sink any more money into these properties.  They are in a hurry to resell, minimize their cost and try and recover what they can of what they are owed.
When considering a foreclosed commercial property, do your due diligence.  If you are paying cash, be represented by a realtor and hire an attorney to review the title to make sure you are buying what you think you are and that the title is clear.  Previous liens would be wiped out from the foreclosure process, but nice to have reassurances there are none.  As an investment, you do not want to purchase a property for cash, try and take advantage of a profit in the future, only to find you cannot sell the property because of title issues.   There are so many foreclosed properties and the speeds of which they get processed at foreclosure lend it to many errors.  It is much easier to correct these title issues before you purchase the property than after. If financing a foreclosed property, your lender will make sure the title is clear.
Financing a foreclosure or any other real estate purchase can be challenging today.  The guidelines are the same as years past, just every detail followed to the T…you will be required on most assets a minimum of 20% down.  This can vary based on the type of asset and the lender's policies.  Different property types have different down payment requirements and risk factors that are considered.  Discuss this with your lender before you start to negotiate the sale.  Most banks selling foreclosed property will only allow for a short due diligence period and demand a quick close.  Having these discussions with your realtor, lender and attorney will help you get the transaction closed quickly, efficiently and with protection for you as the Buyer.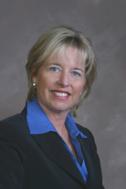 Patty Burns, CCIE
Commercial Real Estate Agent
Macon Commercial Office
478-746-9421