Buying a home is one of the most important decisions anyone can make. Most buyers start by "accident" calling from a sign or checking the internet out of curiosity. Since they probably have done little or no homework or don't know the right questions to ask – this could be a risky experience.
Interviewing with a REALTOR® as your first step, can provide you with valuable information and save you time and possibly money.  Depending on your agency relationship, your REALTOR® will be able to:
Listen and identify your list of wants and needs.
Help you find the important resources and information for lenders, inspectors, and other specialists.
Explain the importance of pre-approval and Good Faith Estimates from a lender.
Explain Buyer Representation, how agency in Georgia works and what these terms mean to you. For example, buyers need a contract with a licensed agent for Buyer Representation in Georgia.  Some REALTORS® have taken special training specific to buyers needs throughout the transaction. This special training has earned them the Accredited Buyer Representatives® (ABR®) designation.
Keep track of and help walk you through contract deadlines and details during the transaction and beyond.
Educate buyers about "distressed properties" like foreclosures and short sales.
And so much more!
We have heard many stories in the news about the negative experiences in the Real Estate Market.  You do not have to leave your future to chance.  Low loan rates and a nice inventory of homes make for great opportunities today.  Finding the right REALTOR® can make buying your own home the best decision you will ever make.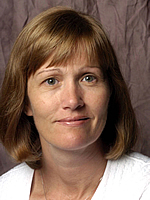 Trudie Marzig
Realtor
Warner Robins Residential Office
478-953-2244