Buying your first home is not a small undertaking. While the purchase can move quickly from point A to point Z the process can be a rollercoaster of emotions for first-time home buyers. Questions relentlessly surface like, "Am I making a good decision?" or "Can I really afford to buy a home?" While there are many selling terms in real estate to describe the type of property sales available (such as short sale, REO, standard, foreclosure, and auction) today let's focus on smart buying tips.
It's Not Personal It's Business
It is easy to look at the home buying process with an emotional mindset versus a business mindset. After all, our home is where we build memories. From the moment a person walks through a house, they have a tendency to think about family gatherings, furniture placement, house parties, new additions, and many other emotional aspects which turn a house into a home.
Have you ever revisited a house for a second or third time and the layout seems to change a little with each visit?
It is harder to walk away from a house if a person builds an emotional connection to it.
Ask the Neighbors
One way to learn more about a potential home is to ask the neighbors. Neighbors can be a wealth of information! Take a moment to introduce yourself before starting to ask questions.
If the home is a foreclosure, or is vacant, try to learn a little about the home's history.
Questions like:
How long has the home been empty?
How long did the last family live at the home or do you know why they moved?
Did they have any problems with the home?
Do you remember if they had any major work done on the home?
How's the neighborhood?
Is the neighborhood family friendly?
A potential neighbor is as curious about the new buyer and will gladly talk with you about the home. I personally spoke with two neighbors before ever buying my home.
Don't Be Afraid of the Dark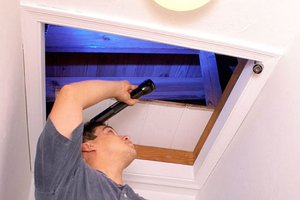 Two areas of a home which hold the potential to alert new buyers of major issues. The crawl space and the attic are open books regarding a home. If you are physically able, take some time to look into these areas. Personally reviewing these two areas can save a few hundred dollars on a home inspections if you don't like what you see. Make sure to take a high powered LED flashlight with you  when viewing potential properties.
Click here for a buyer's guide from Zillow.
What Have Others Sold For?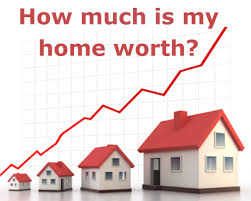 Knowing the selling price of similar homes in an area will indicate if the home you are considering is a good deal. Homes that share the same characteristics are called Comps or Comparable.
Professional Inspection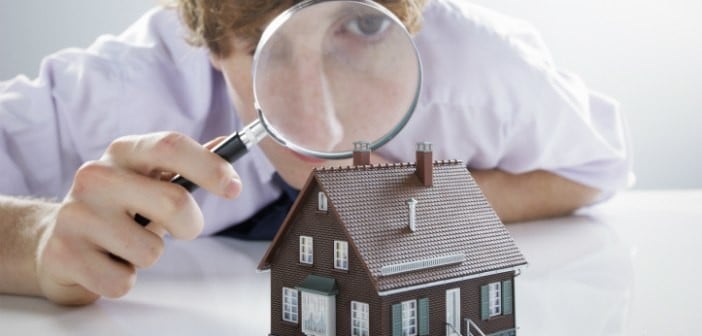 Hiring a professional home inspector should be a top priority before finalizing the sale on a home. In many transactions, a professional home inspector report is optional; however, to it is better to be safe than sorry. Spending a few hundred on an inspection could save you thousands in unwanted repair costs.
Click Here for home inspectors in your area.
Know The Fees
Understanding the fees associated with buying a home make the process a little less frustrating. Unlike an automobile purchase which only requires a down-payment, homes include many additional fees to consider.
Some fees include:
Home Inspection
Home Appraisal
Attorney Fees
Closing Cost
Utility Service Transfer Fees
Depending on your loan type, buyers may be immediately responsible for home owner's insurance and yearly taxes.  Having a real estate agent, you can trust, will help ensure the process functions smoothly.