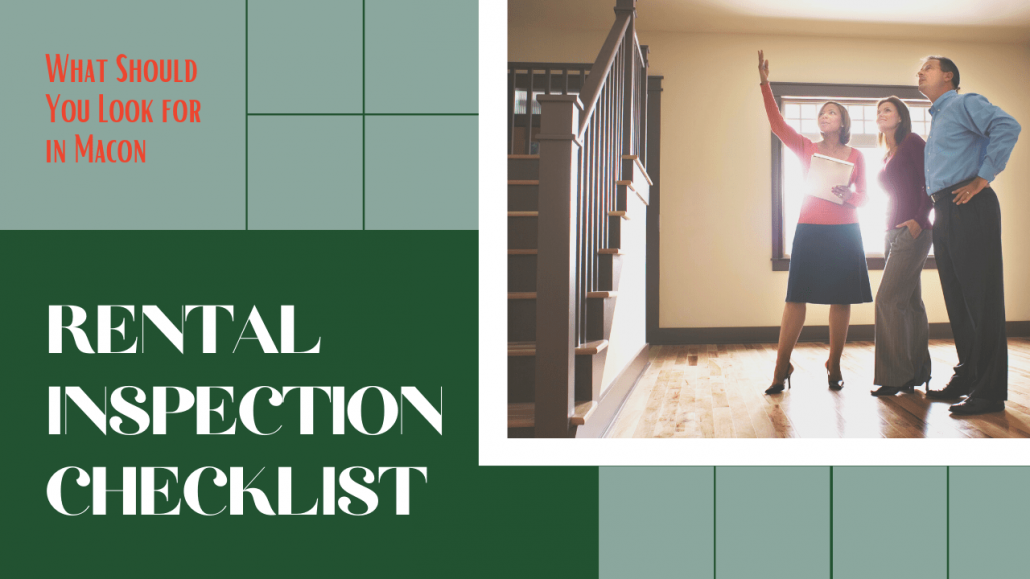 Inspecting your Macon investment property is an important part of renting it out. Inspections will document the condition of your property and ensure your tenants are following the terms of their lease agreement. We recommend that you inspect your property annually. This gives you the opportunity to get inside and be sure everything looks good without invading your tenant's privacy and right to peaceful enjoyment of the property.

Three formal inspections of your rental property are likely enough. These will be a move-in inspection, move-out inspection, and a walk-through during the tenancy, when your resident is in place. An essential during these inspections is a checklist. Make sure you take photos as well.

Move-In Rental Property Inspection Checklist

During the move-in inspection, you want to make sure everything is working the way it should. Turn on every faucet, flush every toilet, check every outlet and turn on all the lights, appliances, and ceiling fans. You want your tenants to move into a home that's habitable, safe, and functional. Take pictures of walls, ceilings, floors, countertops, and systems.

Your inspection checklist must accurately document the condition of the property at the time that you turn over the keys. Having this inspection checklist completed will help you at the end of the lease period, when you're looking for tenant damage and making decisions about whether to charge the security deposit.

Move-Out Rental Property Inspection Checklist

The rental inspection checklist you use for the move-out inspection should be exactly the same as the checklist you used during the move-in inspection.

During this inspection, you're comparing the home's condition to the way it looked when your tenants took possession. Many of the changes you encounter will be wear and tear, which is acceptable. Scuff marks on the wall from sofas, for example, are not the tenant's responsibility. However, if there are large holes in the wall or you find a door has been ripped off its hinges, you can charge the security deposit for those repairs. Take pictures to show before and after property condition details.

Mid-Lease Rental Inspection Checklist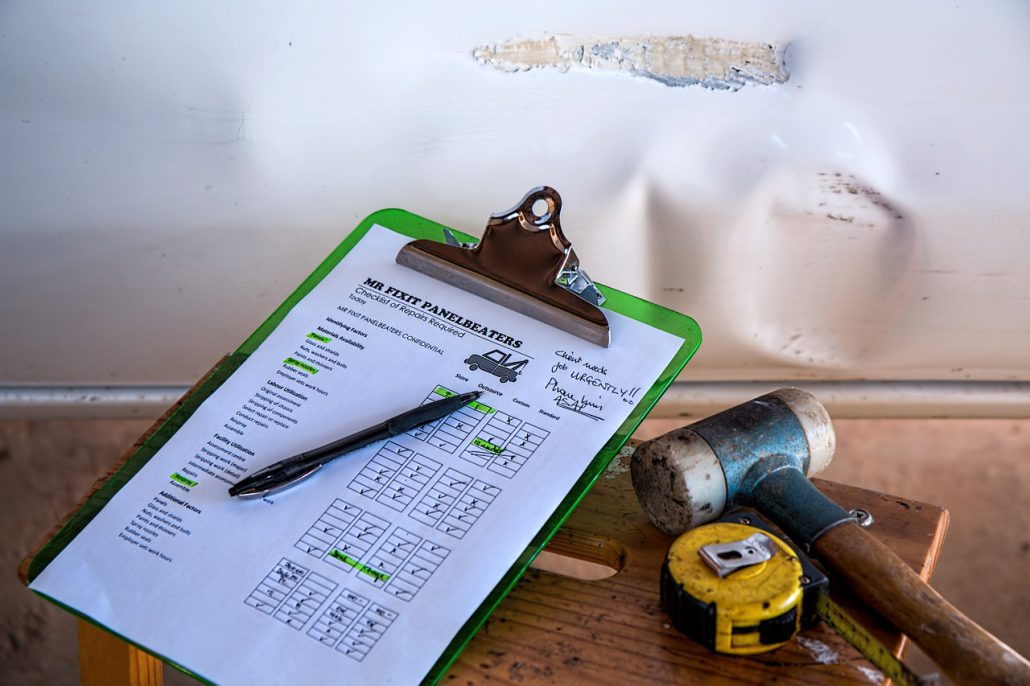 Schedule at least one inspection during the lease period with your tenants, and provide them with plenty of written notice. Your checklist for this inspection is pretty simple. You're looking for deferred and unreported maintenance items that may need attention. This is also a good opportunity to ensure the tenants are following the terms of the lease agreement. If your property has a
no-pet policy and you see dog bowls and leashes, you'll want to address that with your tenants.
Perhaps your residents didn't notice the leak under the bathroom sink or the wobbly handrail leading up to their unit or the exterior lights that have burned out.

Have a friendly conversation with your residents if they choose to be present for this inspection. It can help improve your relationship and increase the likelihood that your tenants will renew their lease. When you're responsive and communicative, tenants appreciate where they live.

If you need help putting together your rental inspection checklist or you'd like to learn more about professional Macon property management, please contact us at Fickling & Company Property Management.