Buy or sell?  List my property or keep it off the market until the market turns around?  Engage the expertise of a seasoned commercial real estate broker or try to handle myself?  These are all questions commercial real estate investors are faced with on a daily basis.
One thing I think we are all keenly aware of . . . we are seeing some declines in property values and may continue to see some decline in value in the upcoming months.  This decline is coming on the heels of increased or inflated values of commercial real estate in the years leading up to this recession.   Some market analysts refer to the years leading up to our current market as "the cotton candy days" and are now in agreement that what we may be experiencing is the market correcting itself.
With the constant ebb and flow of this ever changing world of commercial real estate we are living in, we thought it wise to take a moment to reflect on some of the basics for investing in commercial real estate.  Here is a simple list in layman's terms of 10 basic tips for investing in commercial real estate.
Get Rich Quick: Remember that investing in real estate is NOT necessarily a way to get rich quick. Real estate takes some time to mature, so consider your budget for initial investment and buy accordingly.
All Real Estate is local: Rental rates, vacancy levels, and demographics are all determined by local market conditions. Research the area you are considering investing in . . . .  in other words know your market or engage someone who does.
Be an investor, not an accumulator:  Investing in Commercial Real Estate is all about the deal, the terms and the return on investment. You may have the most beautiful property in the world, but if it produces no income or profit, you have simply made an acquisition and not necessarily an investment.
Real Estate is a numbers game:  Your profit is dependent on net income. Net income is the net operating income minus debt service. If you've overestimated revenue, underestimated expense or have too much debt service, your profit will suffer or turn into a loss. Make sure you get real operating numbers, not just a projection of potential gross income and estimated expenses.
Play to your strengths:  Retail, Office, Industrial….each property type requires a different set of skills. It is much better to fit the property to the investor's strengths, rather than trying to make the investor fit the property.
Time is Money:  An investor knows where to invest because he has researched the market, knows what to look for and doesn't waste time looking at properties that do not fit his criteria.
Time to Buy:  If you buy right, it is always the right time to buy.
Business Terms:  Cap Rates, Gross Rent Multiplier, NOI, debt service, NNN Leases. If you are not familiar with some of these basic terms, find someone who is. Call a Commercial Realtor.
Long Term Hold: Most investors hold onto their real estate for the long haul. But everyone has a sales price. Know yours.
Full time Job:  Buying, leasing, property management….commercial real estate can quickly become a full time job and requires a good bit of your time not just your investment dollars. If managing your investment full time isn't for you, find a good leasing team and property management company to handle the day to day grind.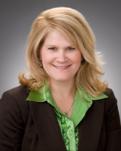 Wendy Pierce
Commercial Real Estate Agent
Macon Commercial Office
478-746-9421