For the second quarter of 2009 Warner Robins and Houston County still appear to be ahead of the economic pack.  With many folks predicting gloom and doom for our US economy, Houston County is still a bright spot on the economic landscape.  As a matter of fact, it was recently announced that the Warner Robins area remained among the 100 fastest growing areas in the nation for 2007 and 2008 according to the U.S. Census Bureau.
Little League Baseball has always been a big deal in Houston County – it will soon be an even bigger deal since  Little League's new Southeastern regional headquarters and stadium will be located in Warner Robins.  We are thrilled that two local companies will play a big part in bringing that project to fruition.  Warner Robins based International City Builders (ICB) has been selected as the design-builder for the project.  The company will team up with Perry based JMA Architecture Inc. to provide design services for the project.  According to Mark Christianson, director of construction for ICB, the administration building is expected to be completed by the end of the year and the 3,500-seat stadium should be completed in April of 2010.
As always, Robins Air Force Base continues to be a major player in the economic engine of Houston County and all of Middle Georgia.  It is the largest industrial complex in Georgia, employing a workforce of more than 25,584 civilians, contractors and military members.  Robins AFB is slated to receive $35 million from the American Recovery and Reinvestment Act to cover 77 construction and facility improvement projects.
There are currently three new hotels coming to Warner Robins.  One of them is about half way through construction while the other two are still in the planning stages.  Also in the planning stages is a new Chili's restaurant.  Chili's has purchased an outparcel in front of the Hobby Lobby for its newest location.
The leaders of Houston County are poised for growth with road construction projects dotting the landscape of the county.  The two-mile frontage road along I-75 from Watson Boulevard to Russell Parkway is now complete and ready for development.  Also there are approximately 20 projects underway in Houston County to improve our traffic flow.
While things have slowed down a bit from the red hot markets of a few years ago, we're still seeing commercial property being bought and sold as well as an active leasing market.  All in all, Houston County remains a pretty safe bet for the commercial real estate market.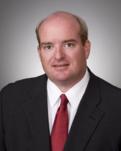 Donald Johnson
Commercial Real Estate Agent
Warner Robins Commercial Office
478-971-8000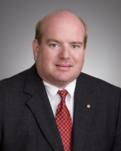 David Johnson
Commercial Real Estate Agent
Warner Robins Commercial Office
478-971-8000