Current and prospective clients come to us with a lot of questions, and we're always happy to answer them. Today, we are answering five of the most common questions we hear about property management in Warner Robins.

1. How do you Choose Tenants?
You should always know how your management company selects and places tenants. Our process is thorough and consistent. We have a rigorous screening process, and it begins with verifying identities and checking the criminal background of the applicant. Then, we check for any evictions and run a credit check. We verify income and employment and then we contact landlord references. We'll always ask about whether rent was paid on time, if the entire security deposit was refunded, and if there were any pets. We want to know if those former landlords would rent to the tenant again. Our final selection is made when we find a tenant who meets all of our rental criteria and is ready to move in with the full move-in funds.

2. How do you Maintain my Property?
Maintenance at Fickling & Company is broken down into routine maintenance and emergency maintenance. Tenants can reach us 24 hours a day when there's an emergency, and routine maintenance requests are made online so we have a documented record of the repairs your property has needed. We work with the best vendors who are good at what they do, responsive to our needs, and affordable for our clients. Another part of our maintenance plan is preventative maintenance; we make sure to take care of small problems before they become larger and more expensive. Keeping your home well-maintained is a priority, and we work hard to protect its condition.

3. How do Tenants Pay Rent?
Rent is due on the first of the month, and our tenants have an excellent record of paying rent on time. This is likely due to the online rental payment system we have provided. It allows renters to schedule their payments in advance and even set up recurring withdrawals from their bank account so that rent is never late. You can count on receiving your rent and an accounting statement regularly every month.

4. What if a Tenant Pays Late?
Our tenants don't fall behind very often, but when they do, we have a process in place. We'll do everything we can to contact the tenant and find out when we can expect rent. If necessary, we'll serve a Pay or Quit Notice. When there's still no response, we'll follow up by filing for eviction in the proper court. Usually, tenants are quick to catch up, and we rarely have to take it further than charging a late fee.

5. How do you Handle Property Damage?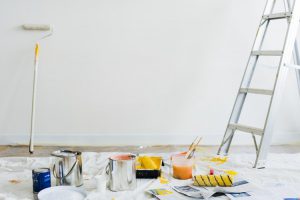 It's hard to feel completely comfortable with other people living in your home, even if it's an investment property. We collect and hold a security deposit before a tenant moves in, and then we use that deposit to pay for any damage above normal wear and tear after they move out. We also conduct inspections to ensure there isn't any outstanding damage and to make sure the tenants are following the terms of the leas. We'll be sure to protect your home against any damage.
These are just five of the frequent questions we often hear. If you'd like to ask your own questions, please contact us at Fickling & Company.