Fickling & Company's Epps Named to Leading Real Estate Companies of the World® Marketing and Technology Advisory Council
Macon, GA  – 28th February 2018  – Josh Epps, Chief Information Officer & Vice President of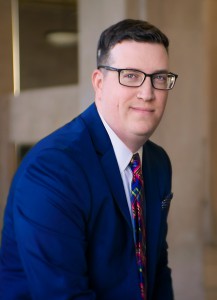 Fickling & Company in Macon, Georgia, has been elected to the Leading Real Estate Companies of the World® Marketing and Technology Advisory Council, a leadership group comprised of marketing and technology professionals from LeadingRE member brokerages. Council members provide guidance on strategic initiatives for the global real estate community of 565 market-leading firms spanning six continents.
Working closely with the LeadingRE management team, the council helps evaluate new technologies, refine marketing programs and analyze current and future trends, with the goal of ensuring LeadingRE members remain at the forefront of the industry.
"We are incredibly fortunate to have such innovative and creative people serving on our Marketing and Technology Advisory Council. Their willingness to share their insights and expertise to support the success of their fellow members and our collective strength as a network is vital in helping us offer the most timely, relevant resources for our members," said LeadingRE COO Paul Boomsma.
"Fickling & Company is a long-standing LeadingRE partner, and I am proud to help guide the technological innovation for both our company and LeadingRE," said Epps.
Also serving on the council are Chairman Tom Flanagan, The Group Inc. Real Estate, Fort Collins, CO; Lorraine Abercrombie, Greenwood King Properties, Houston, TX; Jonathan Boatwright, Realty Austin, Austin, TX; Philip Cheves, Carolina One Real Estate, Charleston, SC; Anne Marie Gianutsos, Houlihan Lawrence, Rye Brook, NY; Roland Kampmeyer, Kampmeyer Immobilien GmbH, Cologne, Germany; Matt O'Connor, Terrie O'Connor Realtors, Ramsey, NJ; Ashley Rosenberg, Kentwood Real Estate, Greenwood Village, CO; Mark Steward, Baird & Warner, Chicago, IL; Stephanie Streeter, Smith & Associates Real Estate, Tampa, FL; and Brian Wilcox, Paragon Real Estate Group, San Francisco, CA.
Fickling & Company is the Middle Georgia representative of LeadingRE (www.LeadingRE.com). With a global membership that spans six continents, LeadingRE connects more than 565 firms and 130,000 sales associates who produce over 1.1 million real estate transactions each year. As a member of LeadingRE, Fickling & Company provides a quality real estate experience, global marketing reach and access to top real estate professionals in virtually any market worldwide.
Since 1939, Fickling & Company has served central Georgia with a focus on providing world-class real estate services. As a family owned real estate leader our team continuously seeks innovative ways to make the home buying and selling process easier for our clients.
For more information about Fickling & Company, please visit www.fickling.com.
About Fickling & Company
Since 1939, Fickling & Company, based in Macon, GA, has been a leader in commercial and residential real estate throughout Southeast. Fickling & Company consistently achieves success by fostering a culture which focuses on integrity and mutual respect combined with the selection of superior locations and quality design.