Decorating a home for the holidays takes on a new meaning once a person learns that family members are planning to visit. No one enjoys finding themselves scrambling, at the last minute, to come up with decoration ideas. As a guest's arrival date gets closer decorating the entire house becomes less of an option. What do you do if you don't have the time to go room-by-room? After all, isn't having a tree enough?
Having a tree wins half the battle, at least in our eyes. If you are looking for that something extra…try decking your entryway. Wow your guests from the driveway, in addition to boosting your home's curb appeal.
Below are a few adorably simple ideas to help you earn brownie points with your visitors.
Let's start by playing it safe with a simple door wreath. Visiting your local craft store will get you well on your way to creating your masterpiece.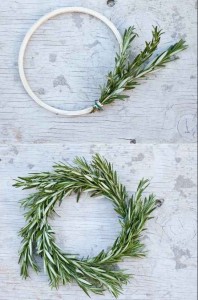 What's needed?
Rosemary
A wire frame or recycling around embroidery frame
Rubber elastic bands
Green wire
A wire cutter
Click Here to learn more about how to make this easy to make a wreath.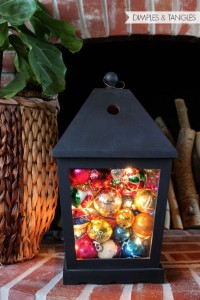 See that wasn't too bad, but if crafting really isn't your bag, then this next suggestion is the one for you. First, visit your local craft store to grab either a few decorative lanterns or birdcages, now head to your local dollar store to pickup some fantastically shiny ornaments. Glittery or reflective surfaces work best for this project. For extra pizzazz try looping a string of lights in with them.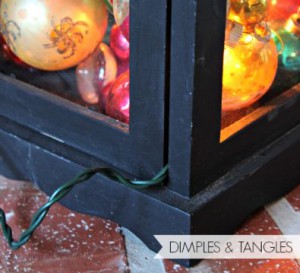 What's needed?
Decorative lanterns or bird cages
Shiny ornaments
Holiday Lights
Click Here to learn more.
Now, we are cooking…hopefully not too much, if so you might need to unplug the string of lights. What can be done to add some flare? How about using a plant urn? This will take a little extra effort, but this really is extremely cute and easily achieved. The key here is to let your personality show.
What's needed?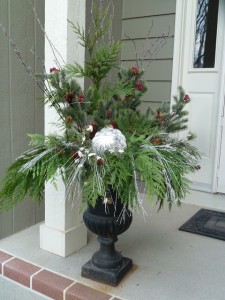 Urn or decorative flower pot
Tree trimmings from your local tree seller
Twiggs and/or small stems
Ornaments
Bows and other shiny things
Click Here to learn more
Find these and other great ideas on our Pinterest page.